Business
How to order Uber for someone else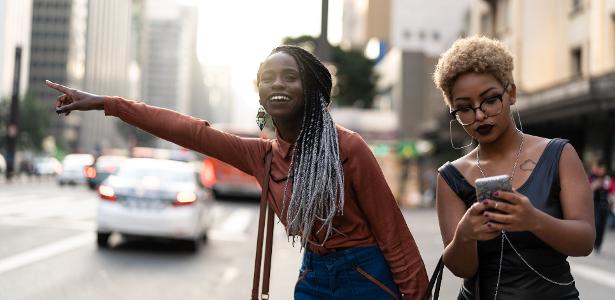 Uber on Monday announced a new feature that will allow you to request a ride for someone else. Called "Trip for Guests", the project is currently in the testing phase and will be available in the cities of Fortaleza, Natal, Recife, Santos, São José dos Campos, São Luís and Sorocaba.
The user who wants to use the feature must enter the name and phone number of the person who will board — this data will be sent to the driver. This passenger will receive on his cell phone all the information about the race, such as the driver's name, color, model, make and license plate of the vehicle.
Payment for the trip can be made either in cash by the passenger who will board, or by the card of the account holder, who made the request.
"We know that people today already ask for trips to friends and family for the most diverse reasons: it could be that the person is out of battery or cell phone at that moment, that they don't have the application installed or that they are not familiar with this technology, among many others. reasons", says Araceli Almeida, Uber's Safety Operations Manager.
How to make?
Where the feature is available for testing, users will receive a message informing them of the possibility. To activate, just click "Start Now".
To be able to request a ride for someone, you must register a new user in your application. For this, the account holder must follow the normal procedure of requesting a ride, accessing the "Where to?".
Next, a screen will appear to put the destination address and the option "add user". In this field, just put the name, surname and the telephone number of the person who will board.
According to Uber, the third passenger does not need to have the app downloaded on their cell phone. Information about the driver and the car he will board will be sent via SMS.