Sports
Jorge Jesus says he would accept an invitation to be the coach of the Brazilian national team: 'It's undeniable'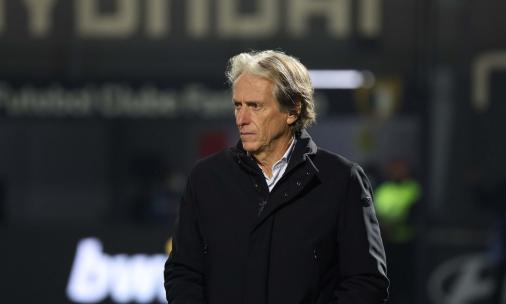 The position of coach of the Brazilian national team will be vacant after the World Cup in Qatar, as Tite has announced that he will leave after the competition. In an interview shown this Monday by "Bem, Amigos!", from "SporTV", Jorge Jesus he was asked if he would accept an invitation to occupy the post and assured that he would say yes.
– This is undeniable for any coach. Much more for me, there is no doubt – said the Portuguese coach, who also added:
– There is no coach in the world who can refuse an invitation to coach the Brazil national team. Much less me, I would be very proud. As a historic milestone in my career, training and being able to work with the best players in the world. And Brazilian players, I say again, are the best in the world not only in terms of quantity, but also in terms of quality.
> GALLERY: Traíra, Zé Ruela, dubious character… The sports world's reactions to Jorge Jesus
In the program, Jesus said that he received some offers after leaving Benfica, in December 2021. The coach revealed that he received offers from two South American teams, one of them Chile, and even from a Premier League team. He explained the reasons for declining the invitations.
– When I left Benfica, I had the opportunity to work in different parts of the world, including England. Everton invited me, they didn't enthuse me, because I'm used to winning titles, not games. It's within a project like this that I'm looking – said Jorge Jesus.