News
Novel 'Carinha de Anjo': summary of chapters for the week of May 9 to 13, 2022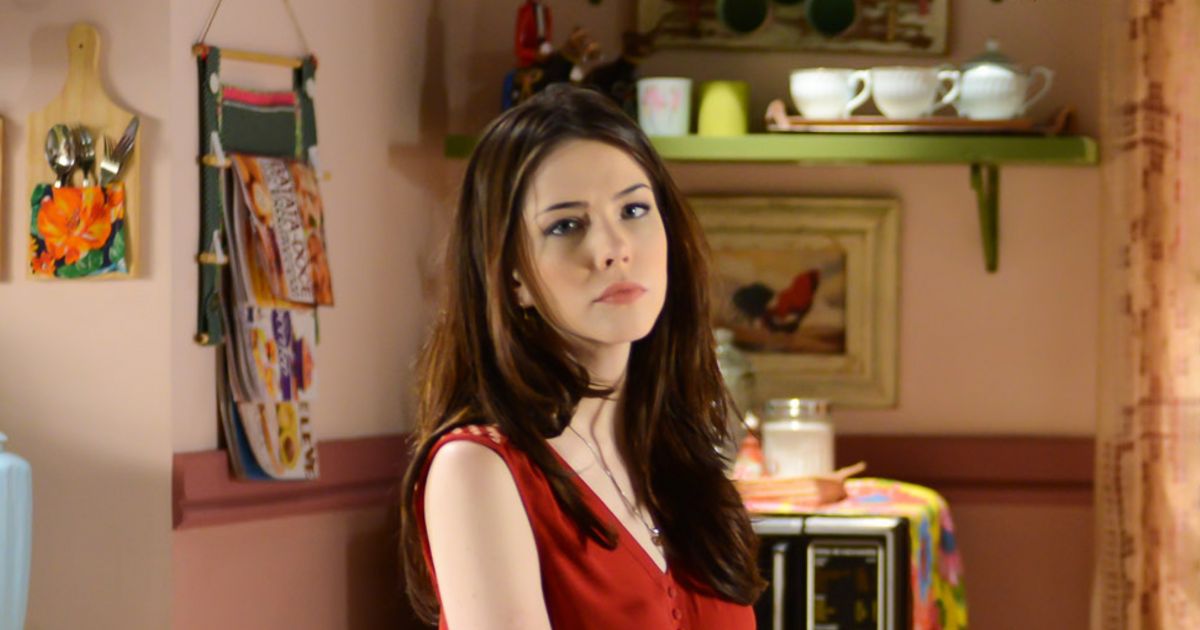 NOVEL "CARINHA DE ANJO" – summary of chapters for the week of May 9 to 13, 2022
SBT, after 'Poliana Moça'
CHAPTER 174 – Monday, 5/9
In an audio message sent to Fernando (Júlio Oliveira), Cassandra (Bárbara Maia) says that they will never separate, although everyone thinks so. The teenager claims that she is saving money and until then she will turn the life of Wigs (Priscila Sol) into a martyrdom.
Lulu (Luiza Nery) has fun playing Fabiana (Karin Hills) and Didi (Jackie Obrigon) in the pool. The photographer and the model film Flávio (Eduardo Pelizzari) as they go to the villain's house. Cassandra puts sweet smells around the house to make Wigs sick.
A woman tells Cecília (Bia Arantes) that she spent the best night of her life with Gustavo (Carlo Porto). Cecilia is shocked. Haydee (Clarice Niskier) goes to the church and decides to confess to the priest everything that happened. Cecília looks for Diana (Camilla Camargo) at her house and, crying, reveals what happened. Cecília is certain that Gustavo betrayed her.
CHAPTER 175 – Tuesday, 5/10
Gustavo, distressed, looks for his wife in the city. Haydee tells the priest that for her money was a solution to problems, but she saw that she was wrong and that she didn't do the right thing to educate her children, Flávio and Nicole. Gustavo finds Cecília at school.
Gustavo assures Cecília that he will clarify everything about the phone call and that he would never be a traitor. At home, Gustavo says the phone call was a prank call. Gustavo makes peace with Cecília. Haydee sees the first footage from the cameras she has placed in her home.
CHAPTER 176 – Wednesday, 5/11
Haydee checks the recording and suspects meeting her son and two people. Leonardo (Daniel Alvim) celebrates with Flávio because their plan against Cecília worked. They finally study to separate Gustavo and Cecília. Juju (Maisa Silva) tells her mother and Fátima (Rai Teichimam) that they have to make a commercial to win the web.
Juju recalls that Sylvia Design appears dressed as a cat on the web to convince her mother to also wear exotic clothes to arouse curiosity. Bárbara (Renata Randel) and Frida (Sienna Belle) think of something to keep Dulce Maria (Lorena Queiroz) out of the talent competition.
The children decide to paint Dulce to make her believe she got sick. Gustavo talks to Vitor (Thiago Mendonça) and comments that he believes he is the target of a coup. Juju and Sylvia Design talk to each other through the web. The businesswoman admits to being a fan of Juju and agrees to help her with the sales of goodies.
CHAPTER 177 – Thursday, 5/12
The Superior (Eliana Guttman) and Fabiana reassure Dulce after concluding that she is not sick and has only been made up. Dulce, seeking revenge, pours gelatin on Barbara and Frida. Solange finds money in Cassandra's room and the girl catches her and still throws Solange off by saying that the amount is to pay for therapy.
Leonardo finds out that Gustavo is doing everything he can to find out who the person who threw him coffee is. Leonardo calls Flávio and says that Gustavo cannot know who the woman is. Zeca (Jean Paulo Campos) puts an end to his relationship with Bruna (Duda Matte).
Haydee finds out that her son is doing everything to make her think she's gone crazy. Haydee decides to get revenge and soon pretends to have a friend that only she sees. Rogério goes to Vitor's house and his daughter tells him that she is going to therapy. Rogério makes Cassandra furious when he asks if her father has seen his therapist.
Sylvia Design shows up at Fátima's apartment and approves the goodies. Emílio puts on the clothes of "Super Eu" and Rosana (Angela Dip), from "Super Mãe" to make the recording of the commercial to be directed by Sylvia. Cassandra tells her father to give her more money, telling her what it takes to pay for therapy.
Rogério can't stand it and rips off Cassandra's mask, stating that she misses therapy and keeps the money. Victor is amazed. Rogério quotes that Cassandra took the money saying that Vitor had problems with his finances. Cassandra fails to come up with an excuse.
CHAPTER 178 – Friday, 5/13
Haydee tells Flávio that she has never had a friend that only she can see and indicates that her son, like her, has neurological problems. Sylvia Design starts directing Rosana in the candy commercial. Barbara and Frida's mothers go to the Superior.
The Superior is frank in stating that the parents provide education and the school provides the education. Silvana tells Leonardo that they sent Gustavo an email about an inheritance for his daughter.