News
Viola Davis will be the great honoree of the Cannes Film Festival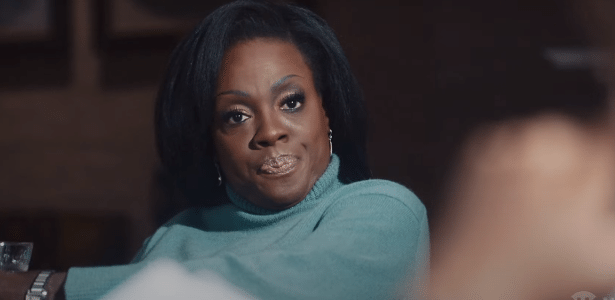 Actress and producer Viola Davis will be one of the honorees at this year's Cannes Film Festival, being chosen to receive the Women In Motion award.
As reported by Variety today, organizers of the French event explained that the artist deserves recognition "for her acting roles and for her commitment to the rights of women and minorities".
"Her talent, hard work, choice of roles and the way she plays them have earned her the highest recognition in the film industry," reads an excerpt from the statement.
Organizers still recall Davis' resume, noting that she "is one of the few Hollywood personalities to have won a Golden Globe, a BAFTA, four SAG Awards, two Tony Awards, an Oscar and an Emmy." They call her "one of the most influential American actresses and producers of her time".
Pierre Lescure and Thierry Frambux, president and executive director of the Cannes Film Festival, respectively, are expected to present the award to Viola Davis with François-Henri Pinault, CEO of Kering, during a dinner in Cannes, scheduled for May 22.
Before her, several names have been honored, such as Salma Hayek in 2021, Gong Li in 2019, Patty Jenkins in 2018, Isabelle Huppert in 2017, Geena Davis and Susan Sarandon in 2016, and Jane Fonda in 2015.
Currently, the actress appears in the series "The First Lady", where she plays Michelle Obama, wife of former President of the United States, Barack Obama.
She recently published her autobiography, "Finding Me", written during the pandemic, which recounts her childhood experiences in an underprivileged environment in Saint Matthews, South Carolina, in the United States.