Sports
Zanocelo reveals Bustos' special request in the match against Cuiabá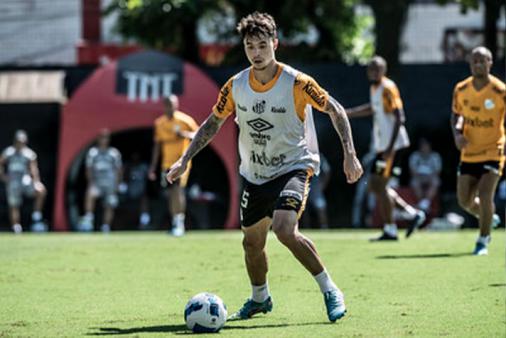 Vinicius Zanocelo celebrated the rout of Santos over Cuiabá by 4 to 1 this Sunday (08). Peixe took the vice-leadership in the Brasileirão with the result and the midfielder highlighted the strength of the team playing in Vila Belmiro.
– It's very important to win. It is important for us to be strong at home and we agreed that at home we will be a very strong team. It will be difficult for opponents to take points from us and without a doubt it will be a decision on Thursday (against Coritiba, for the Copa do Brasil). We're definitely going to have a great game like today (Sunday)-he stressed.
Shirt 25 also spoke of his game characteristics. He managed to finish and be more present in the Santos attack, but revealed that he was guided to help the team in the construction of the plays in this Sunday's match.
– I think it's a characteristic of the game, it depends on the game. There are games where depending on the opponent we have the freedom to get further ahead and today I was told that it was important to get the ball out and help in the construction. There are no problems for me, what matters is helping Santos," he said.
Zanocelo also reinforced the strength of the Santos group.
– The last two games were played by players who came from the bench. This, both today and in the last match, shows that our group is very strong," he added.