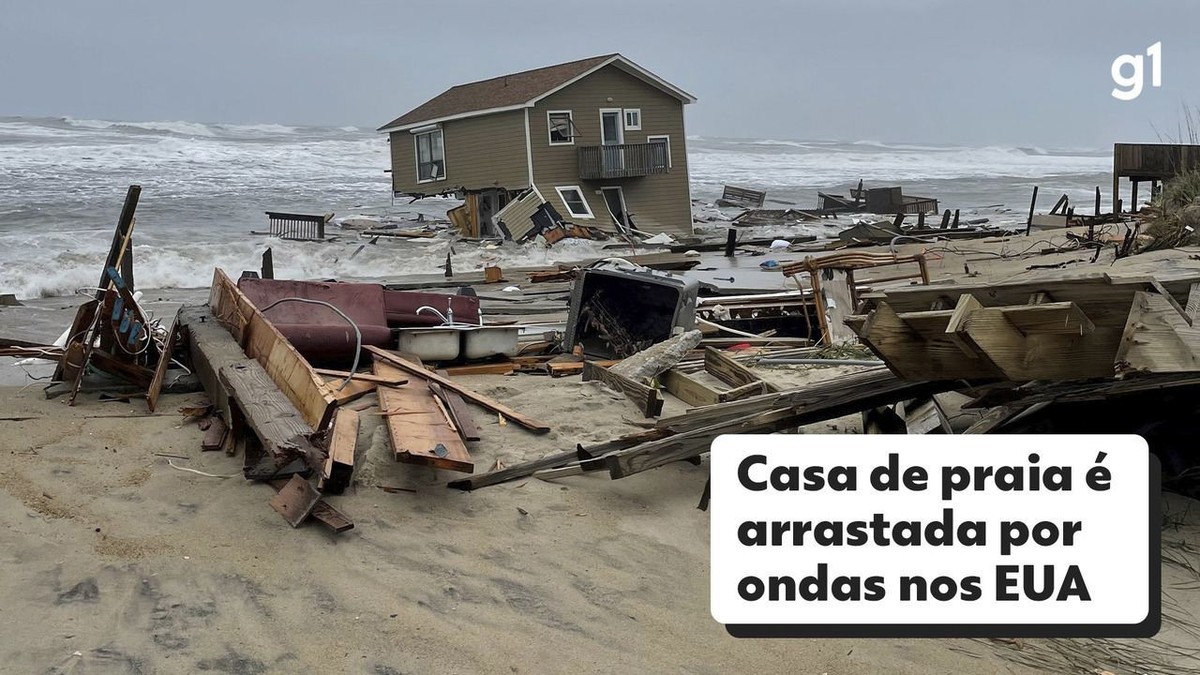 A beach house was washed away by the force of the waves in the United States, US authorities said on Tuesday (10). Watch the VIDEO above.
The incident was recorded off the coast of Rodanthe, in the state of North Carolina. The residence was unoccupied at the time of the collapse, according to local guards.
In a statement, the Cape Hatteras National Seashore environmental service, responsible for the area, said this was the second house washed away in 24 hours.
Beach house washed away by waves in US — Photo: Courtesy of Cape Hatteras National Seashore
"The beach off Ocean Drive [avenida] is closed and law enforcement authorities will close Ocean Drive soon. Visitors are advised to stay away from the beach in this area."
Over the past three days, a low-pressure system has brought strong winds and big waves to the North Carolina coast, wreaking havoc in the region.
"Conditions are acceptable but difficult, with sand and ocean water advancing over surface areas, accumulating in several locations," officials said.