Business
After diesel high, truck drivers decide whether to carry out a national strike – 05/12/2022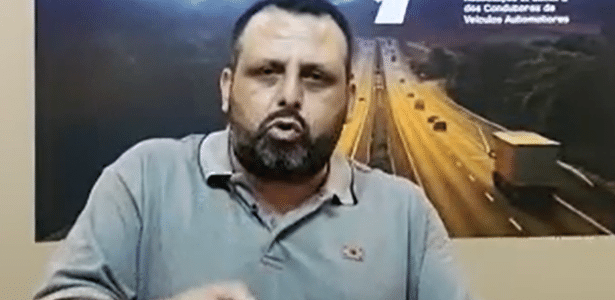 President of the Brazilian Association of Motor Vehicle Drivers (Abrava), Wallace Landim, the Chorão, is calling a meeting with other representatives of truck drivers next Sunday to decide whether the category will go on a national strike in protest against the high price of diesel oil. The venue for the meeting has not yet been defined, but it will probably be in São Paulo. "The situation of the truck driver is unsustainable, the account does not close", said Chorão to the column. "But let's see if everyone is really willing to do a stoppage."
On Monday (9), Petrobras announced an 8.87% increase in diesel oil refineries. The last adjustment took place less than two months ago.
The truck driver will also invite representatives of app drivers, motoboys and freight drivers to find out if they support the movement. The main objective is to assess whether there is a quorum for a strike. "Truck drivers are dying, looking for some oxygen to survive", he defines.
Chorão has no hope that Jair Bolsonaro will take any action to alleviate the problems of the category. "Did you see the president talking in the last live? Asking Petrobras not to break Brazil, as if the matter had nothing to do with him?", he comments. "The company has 11 board members, six are from the government. How does he have nothing to do with this?"
The leader of Abrava released a statement after the new Minister of Mines and Energy, Adolfo Sachsida, said yesterday that he had the green light from Bolsonaro to privatize Petrobras, including the pre-salt areas. The text speaks of "surprise" and "indignation" with the proposal of the new boss of the portfolio.
"Brazil needs a short-term strategy to stop this voracity on the part of Petrobras to plunder Brazilians' pockets and not sell," the note highlights. "The problem that needs to be faced now is Petrobras' price policy. People can't stand any more increases in gasoline, cooking gas and the consequences of sequential increases in diesel oil".