Sports
After manifesto of 23 clubs, meeting of the Brazilian Football League at CBF is canceled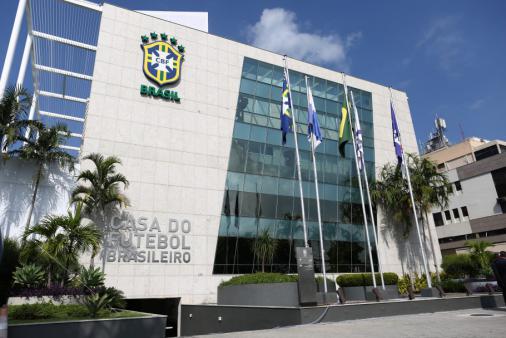 with the decision of the 23 members of the Futebol Forte group to hold their own meeting on the 16th, the founders of Libra (Brazilian League of Clubs) decided to cancel the meeting that would be held this Thursday (12), at the CBF headquarters, in Rio de Janeiro (RJ).
The group of founders of the League – formed by the four great São Paulo, Bragantino, Ponte Preta, Cruzeiro, Flamengo and Vasco – decided to wait for the proposal formulated by the opponents to hold a new general meeting to deal with the negotiations about the statute.
In a manifesto, the 23 clubs from series A and B of the Futebol Forte block had already announced that they would not attend this Thursday's meeting.
Officially, the block claims to want to analyze and make notes on the founding statute of Libra (signed by the big four of São Paulo, Ponte Preta, Bragantino, Cruzeiro, Flamengo and now Vasco).
The idea is to convene a later meeting with the founders to present the demands in a concrete way.
Behind the scenes, however, as the THROW!the reality is that the Futebol Forte group, formed by emerging players from the Brasileirão and who demand greater distribution of revenues, won the adhesion of 12 participants from the second division.
Brusque, Chapecoense, CSA, CRB, Criciúma, Londrina, Náutico, Operário-PR, Sampaio Corrêa, Sport, Tombense and Vila Nova lined up with Futebol Forte.
In addition, the block, initially formed by América-MG, Atlético-GO, Athletico, Avaí, Ceará, Coritiba, Cuiabá, Fortaleza, Goiás and Juventude, also gained the adhesion of Fluminense.
According to the CBF statute, in order for the league to be formalized in the entity, it is necessary that at least 13 clubs have joined (one third of the total of the A and B series).
THE DIVERGENCE
The statute signed by the Paulistas and Flamengo foresees that 40% of the revenue will be divided equally among all the participants of the competition, 30% according to performance and another 30% by engagement.
Futebol Forte wants the division adopted in England's Premier League to be reproduced: 50% equally, 25% for performance and 25% of revenue in the engagement criteria, which could be re-discussed later.
The objective of Strong Football is to reduce the revenue gap between the last place and the champion by a maximum of 3.5 times. By the Libra statute, the distance can reach six times.
There is also disagreement in relation to Series B. In the founders' statute, there are clauses that transfer from 15% to 20% of the total collected for the competition, in the event of a big fall. Second division clubs, however, want 25% of the pie and part of the total earned from TV rights.
In addition, Serie B clubs want greater decision-making power. This is because, under the Libra statute, Serie A clubs have a two-weight vote in elections and decisions that may take place.
WHO IS ALREADY A LIBRA MEMBER

Corinthians
Sao Paulo
palm trees
saints
Bragantino
black Bridge
Flamengo
Vasco
cruise
WHO MAKES STRONG FOOTBALL

athletic
America-MG
Atlético-GO
Hawaii
brusque
Ceará
Chapecoense
CSA
CRB
coritiba
Criciúma
cuiabá
Fluminense
Strength
Goiás
Youth
Londoner
Nautical
factory worker
Sampaio Correa
sport
tombense
new village
WHO ARE THE MODERATORS AND STILL HAVEN'T SUPPORTED EITHER SIDES
Guild
International
Bahia
Botafogo
Atlético-MG