Business
"Coinbase is a casino," says Twitter founder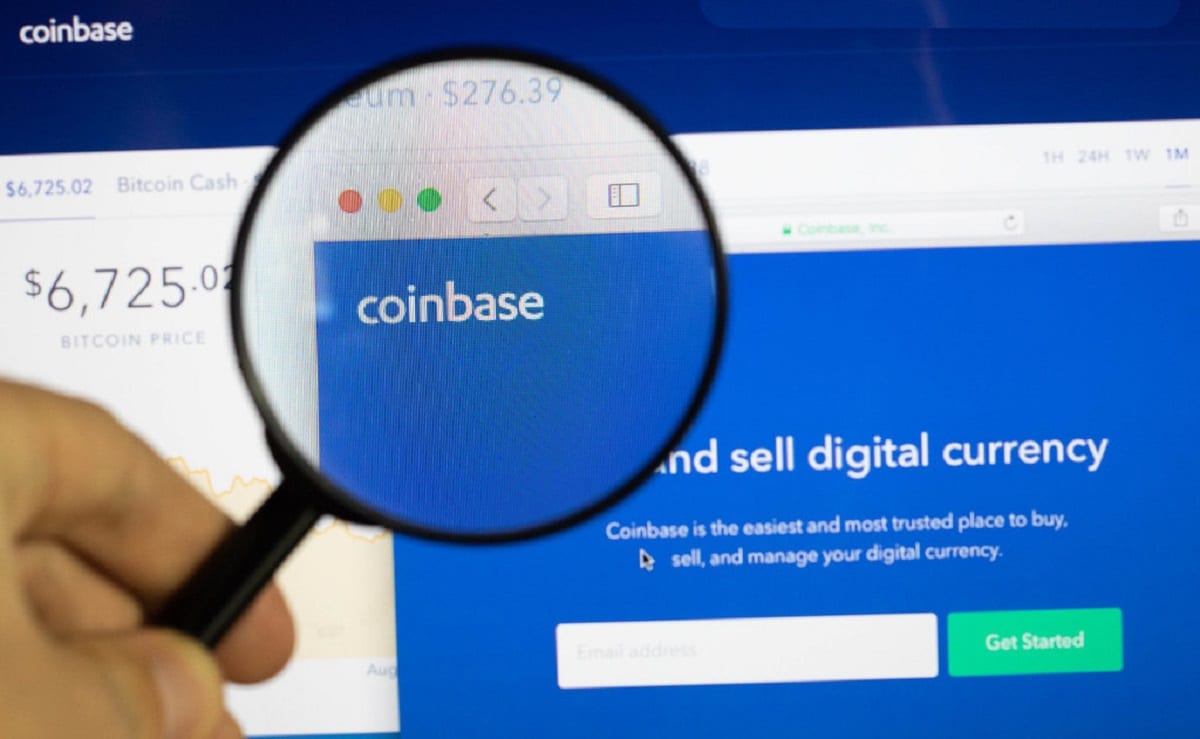 Coinbase is the largest cryptocurrency exchange in the US and one of the top names in the world market, however, the company does not please everyone, with some even disapproving of how it is handling its business. One of the critics is Max Keiser, who recently claimed that Coinbase is a casino and that it should be regulated as such.
Keizer's comments came on the heels of a recent round of new listing announcements by Coinbase, which said it was interested in testing a number of new cryptocurrencies for its clients. As a result, altcoins have skyrocketed in value, even in the midst of a crashing market like this week.
So, for Max Keiser, Coinbase works like a casino, even able to choose who the winners are, making some coins exist only to be listed on the platform for pump schemes.
"Coinbase, by listing ghost coins that exist only to be listed by Coinbase is technically a casino and should be regulated as such. The Company is operating outside the law."
.@coinbase, by listing phantom coins that exist only by virtue of being listed on Coinbase is technically a casino and should be regulated as such. The company is operating outside CA law.

— Max Keiser (@realmaxkeiser) June 10, 2020
Founder of Twitter
Another bitcoiner commented that the "Coinbase is complicit in helping high-profile Silicon Valley investors pump and dump low-informed retail investors."
Even Jack Dorsey, former Twitter CEO and big Bitcoin fan, seems to agree with the idea.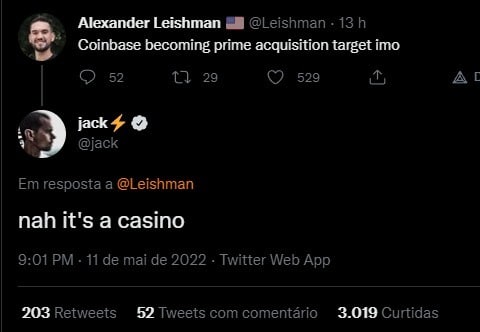 Keizer and other commentators are right in their observations, since there are coins whose sole purpose is to be listed on a brokerage, it is easy to identify which ones they are, as you just have to look at the number of users on Twitter begging for such a coin to be listed on some platform. .
With this, Coinbase is seen by some as an "accomplice" in this type of scheme created by projects interested only in applying quick scams. However, this can be said for any other cryptocurrency exchange, after all, if there is a demand, should the exchange not list a cryptocurrency?
Meanwhile, Coinbase attracts criticism and concerns for other reasons, more specifically for having said that "if they go bankrupt, customers could lose their cryptocurrencies". Certainly something that is not encouraging for those who have their coins in this brokerage.
Coinbase's CEO recently pointed out that the exchange is not at risk of going bankrupt, so this is not a concern, but the damage to the company's confidence is certainly already done.