Health
Covid viral load in DF sewer registers high of 517% in April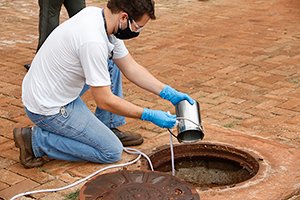 The Covid Sewage Monitoring Network detected an increase in loads of the new coronavirus in five of the six capitals monitored in April: Belo Horizonte, Brasília, Fortaleza, Recife and Rio de Janeiro. Monitoring Bulletin nº 14/2022 includes data from epidemiological weeks 14 (from April 3 to 9) to 17 (from April 24 to 30).
The load of Covid-19 in the sewers of the eight monitored sewage treatment plants (ETEs) in the Federal District remained low. However, the load systematically increased over the period, from 11.7 billion copies of the virus per day per 10,000 inhabitants (at week 14) to 60.6 billion copies (at week 17), an increase of 517%. .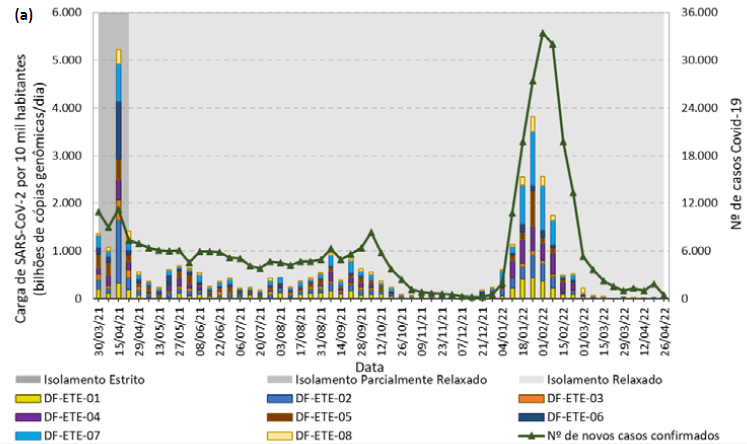 According to the bulletin prepared by the Water and Basic Sanitation Agency (ANA), the long Easter and Tiradentes holidays may be associated with an increase in the viral load in the DF's sewers.
Between epidemiological weeks 14 and 17, the monitored points had viral concentrations that ranged from undetected, low (1 to 4 thousand copies of the new coronavirus per liter of samples) and intermediate (between 4 thousand and 25 thousand copies per liter), highlighted. respectively in green, yellow and orange in the following maps: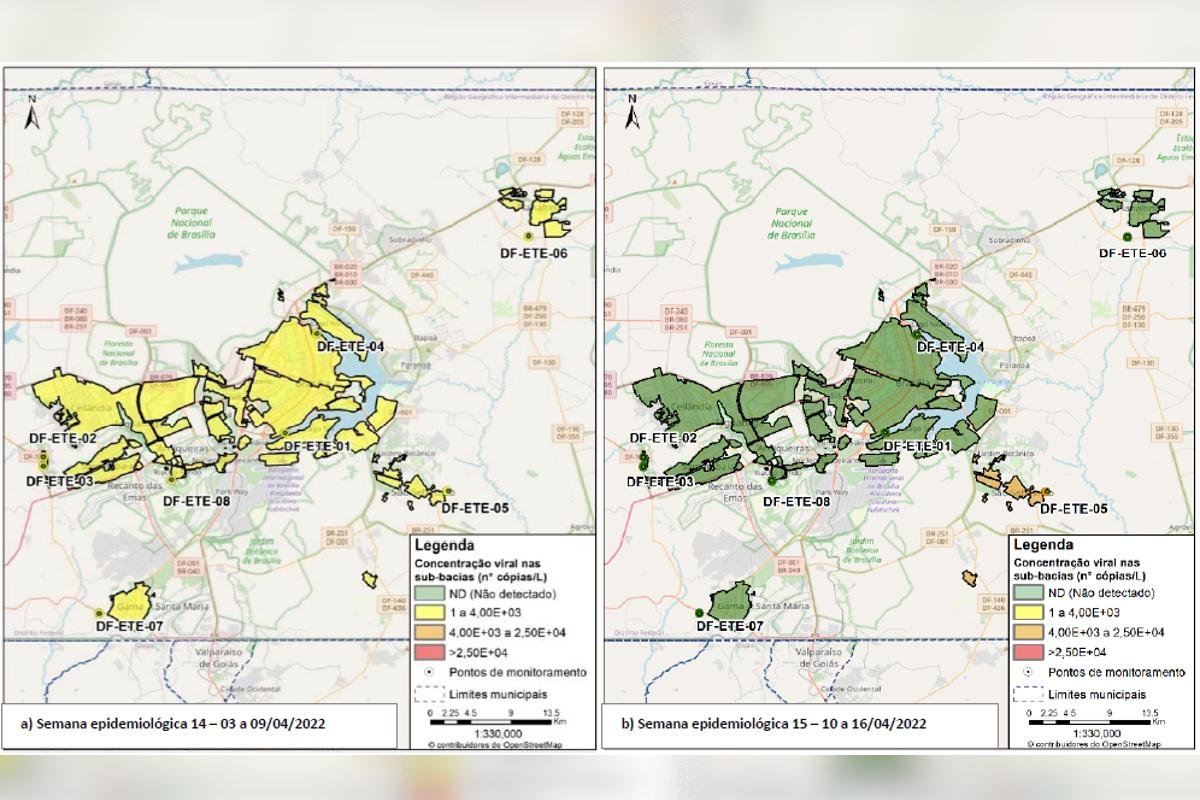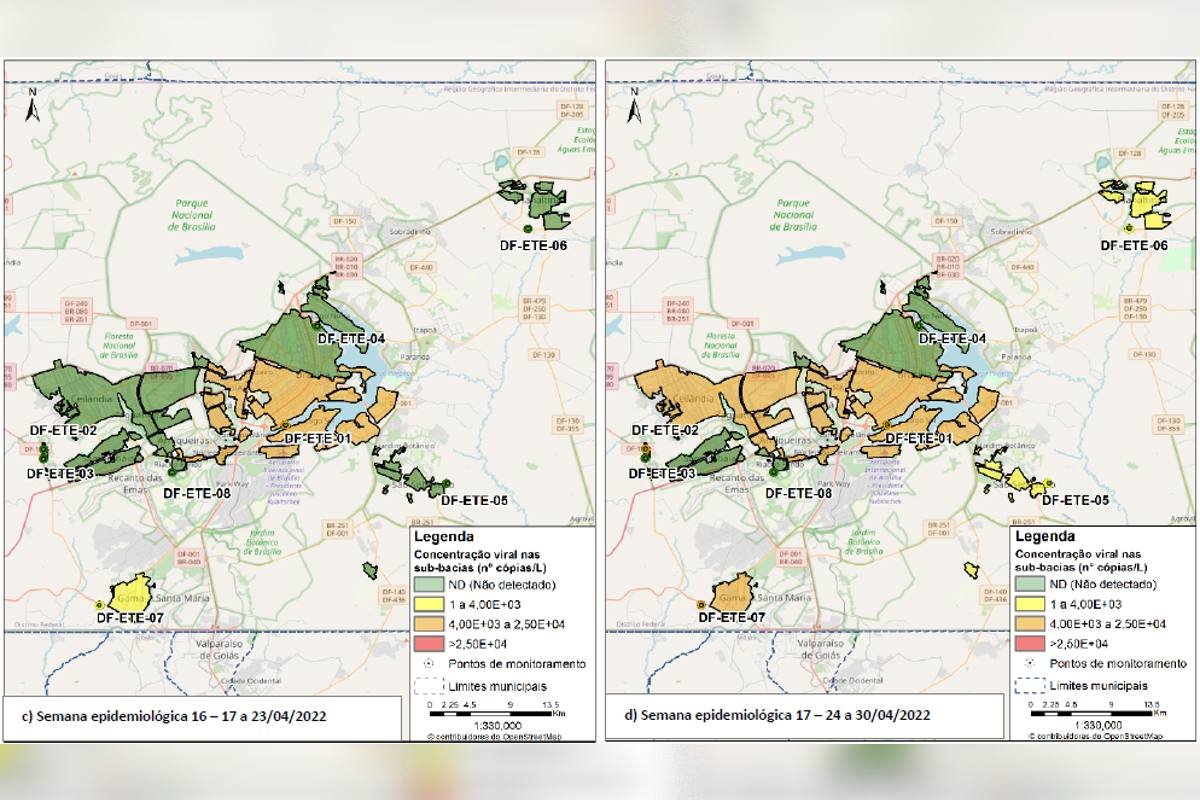 About the Covid Sewerage Monitoring Network
The Covid Esgotos Monitoring Network, launched in a webinar held on April 16, 2021, monitors the viral loads and concentrations of Covid-19 in the sewage of six capitals and cities that integrate the metropolitan regions of Belo Horizonte, Brasília, Curitiba, Fortaleza, Recife and Rio de Janeiro. This work seeks to expand information to face the current pandemic.
The project is coordinated by ANA and INCT ETEs Sustentáveis, with support from the National Council for Scientific and Technological Development (CNPq), and has the following partners: University of Brasília (UnB), Federal University of Minas Gerais (UFMG), Federal University of Pernambuco (UFPE), Federal University of Ceará (UFC), Federal University of Paraná (UFPR) and Federal University of Rio de Janeiro (UFRJ). In addition, the Network has a partnership with local sanitation companies and state health departments.
With the studies, the group intends to identify trends and changes in the occurrence of the virus in the sewage of the different monitored regions, which can help to understand the dynamics of virus circulation.
Another line of action is sewage mapping to identify areas with the highest incidence of the disease and use the data obtained as an early warning tool for new outbreaks, for example.
Want to stay tuned in everything that goes on in the square? follow the profile of Metropolis DF on Instagram.
Get news from metropolises on your Telegram and stay on top of everything! Just access the channel: https://t.me/metropolesurgente.