Business
Diesel price passes for the first time in the history of R$7.00 in Patos de Minas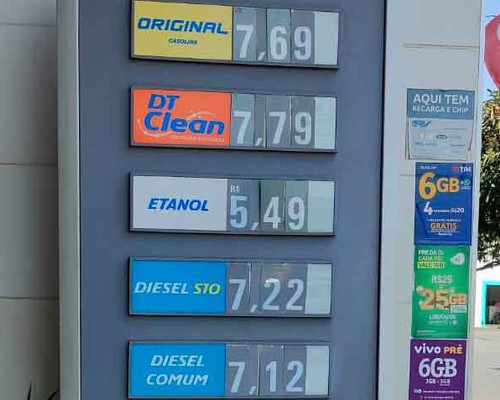 If the maxim that the price of freight interferes with the cost of almost everything in society is confirmed, Patenses can prepare their pockets even more. This Wednesday (11), the price of a liter of diesel passed for the first time in the history of R$7.00. To give you an idea, when the truck drivers protested in 2018, the price of diesel was only R$3.84.
Petrobras had announced on Monday (09) a readjustment of 8.87% in the price of diesel for distributors. In Patos de Minas, the gas stations have already recalculated prices and passed on the increase, at least part of the percentage. Regular diesel, which was sold at R$6.79, rose to R$7.12, the highest value ever recorded in the city. The S10 diesel, which is a little more expensive, was sold at R$6.89 and went to R$7.22. The percentage of this increase is around 4.86%.
And the increases that have taken place in recent years are really difficult to understand. In May 2018, when there was the biggest demonstration by truck drivers, the liter of diesel was sold on average at R$3.84. Now, 4 years later, diesel has reached R$7.12, which represents an increase of 83.03%. To have an idea, inflation in this period is around 25%, that is, the readjustment was almost 4 times this percentage.
The problem is that usually the diesel boom doesn't come alone. As the transport of food and basic items consumed by society is transported by diesel trucks, those responsible for freight end up passing on the increases, making everything more expensive for the consumer.