Business
Dollar rises 0.21% and closes at R$5.145; Stocks rise after four lows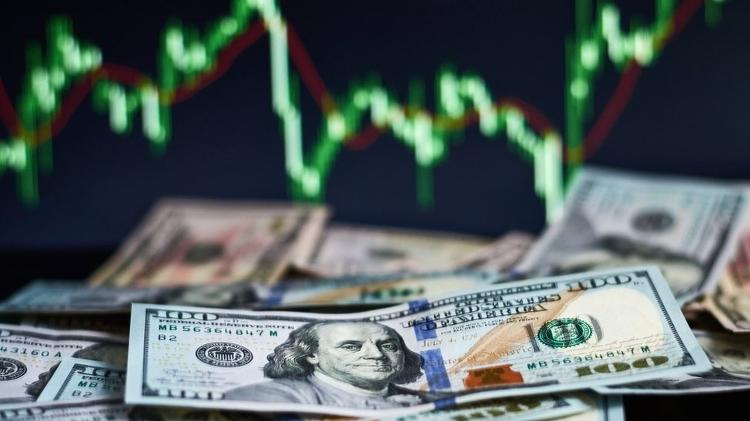 This Wednesday (11) the dollar appreciated by 0.21% and closed at R$ 5.145 on sale. The Ibovespa, the main index of the Brazilian Stock Exchange (B3), interrupted the trend of four consecutive lows and rose 1.25%, to 104,396.90 points.
The Ibovespa's advance was mainly due to actions linked to commodities (raw materials), such as those of Petrobras (PETR3/PETR4) and Vale (VALE3). At the close of trading, PETR4 was up 3.30% (R$ 33.51) and PETR3, of 4.90% (R$ 36.39). VALE3, on the other hand, rose 3.89% (R$ 78.48).
Bank shares also contributed to the appreciation of the index. Itaú (ITUB4) rose 2.91% (at R$ 24.01) and Bradesco (BBDC4) increased by 1.78% (at R$ 18,88).
The variations in the dollar and the Ibovespa occur on the day of the exchange of ministers in the government of President Jair Bolsonaro (PL). The MME (Ministry of Mines and Energy) reported today that the decision of the now ex-minister Bento Albuquerque to leave the portfolio was "of a personal nature" and taken in common agreement with the Chief Executive.
Bento Albuquerque was one of the last remnants of the president's original team of ministers. In his place, enters Adolfo Sachsida, who worked at the Ministry of Economy, alongside Minister Paulo Guedes.
The dollar value disclosed daily by the press, including the UOL, refers to the commercial dollar. For those who are going to travel and need to buy currency at exchange brokers, the value is much higher.
IPCA rise
Market agents digested this Wednesday the news that the IPCA (Consumer Price Index) rose 1.06% in April, accumulating a gain of 12.13% in 12 months, according to data from the IBGE (Brazilian Institute of Geography and Statistic). The rate, used as the official gauge of inflation, was the highest for April in 26 years — that is, since 1996.
"Although today's result was slightly higher than expected, confirming the expectation of a new Selic adjustment at the next Copom meeting, which should be positive for the exchange rate […]. The expectation of further interest rate hikes in the United States ends up overshadowing the local market data, which explains the recovery of the dollar seen earlier this morning", said Ourinvest Bank in a post on Twitter.
The tightening of monetary policy by the Fed (Federal Reserve, the US Central Bank) also tends to slow down economic activity, which has raised market concerns about global growth, which has already been threatened by the aftermath of the war in Ukraine and by lockdowns to combat covid-19 in China. This has hurt investors' appetite for risk, boosting demand for safe assets such as the dollar.
Higher borrowing costs in the world's biggest economy tend to make its fixed-income market — far safer than emerging countries — more attractive, which benefits the dollar.
*With Reuters