Sports
Fla fans lost patience with Paulo Sousa and with top hats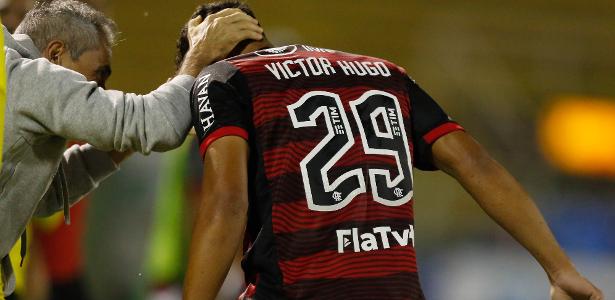 It doesn't matter if the starting team, the substitute or a mixed team is on the field. Under the command of Paulo Sousa, the Flamengo fan already knows, in advance, that he will get angry. Even when the rival is weak, like Altos do Piauí, in the Copa do Brasil. That was what was seen, once again, in Volta Redonda, when the red-black from Rio secured qualification for the round of 16 of the Copa do Brasil, with a 2-0 victory, goals from Gabigol, from a penalty, and Victor Hugo – young birthday boy of the day (he turned 18).
The good performance of the kids from the base was practically the only good thing in a day of mediocre collective performance, as usual. Left-back Marcos Paulo, insinuating in support and firm in marking, shows that the dispute, with Ayrton Lucas, for Filipe Luís' spot, who will be at least a month in the hands of Dr. Tanure, will be interesting.
His understanding with Lázaro, another one that gets stronger with each game, was responsible for the best plots of an attack practically nullified by Piauí's opponent's backlash. To the point that, believe it or not, I didn't force goalkeeper Marcelo, from Altos, to make even a save. The only two balls that the red-blacks concluded with the right address went in: the penalty converted by Gabriel and the header by Victor Hugo.
In addition to Marcos Paulo, João Gomes, Lázaro and Victor Hugo (all children of the base divisions), little was saved. In fact, just the return of Rodrigo Caio, who played 45 minutes and proved that, when he can play, he is still the best of all the defenders in the squad.
Firm in the defense, he insinuated himself in supporting the attack with good passes and left in the air the hope that, if the physical allows, he can still restore stability to an absolutely lost defense. Checking out the scenes of the next chapters of this long medical soap opera.
Futurology aside, what became clear at Estádio da Cidadania is that the managers and the coach no longer count on the patience of the fans, who harassed them several times before, during and after the match.
Either Flamengo will play well again and defeat Ceará, next Saturday, for the Brasileiro, in Fortaleza, or Maracanã, next Tuesday, in the game against Universidad Católica, for Libertadores, will become a real melting pot. For the coach and the red-black top hats.