Sports
List Reveals How Many Hours Major Players Played Leading Up to Competition | DRAFT5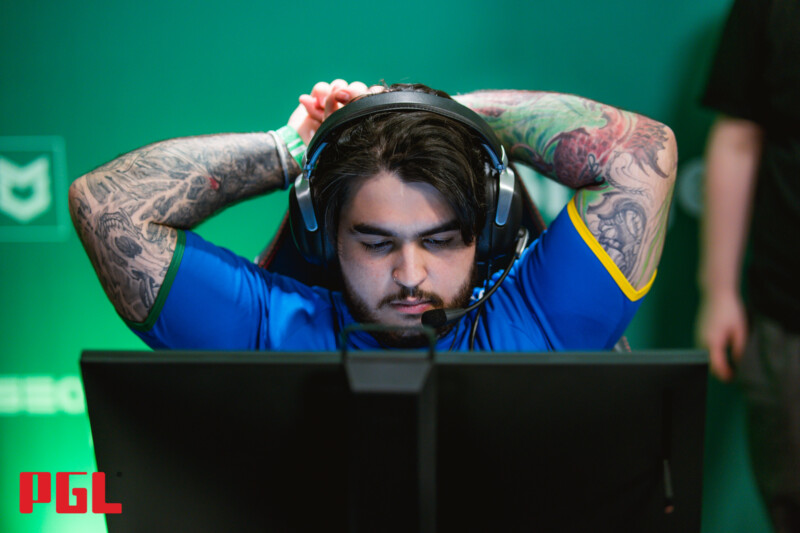 A user of reddit called uppr0x revealed on the forum this week the list of hours that the players participating in the challengers of PGL Major Antwerp 2022 played on the eve of the start of the competition.
While some chose to dedicate themselves intensely to the Counter Strike: Global Offensiveothers opted out and recorded virtually no hours of play in the last two weeks leading up to the start of the Major.
Of all the players, the one who least entered Counter-Strike was Flatron "juanflatroo"Halimi, from Bad News Eagles. In the last two weeks, the player's official account recorded that he was present in the game for 26.9 hours.
Going in the opposite direction is İsmailсan "XANTARES"Dörtkardeş, from Eternal Fire. The player from Turkey played the most before the Major started, clocking in 111.8 hours of Counter-Strike: Global Offensive in the previous two weeks.
Continue after ad
A curiosity is related to the Brazilian Marcelo "hello" Cespedes. That's because the player of MIBR has 41.6 hours of Counter-Strike, one of the lowest numbers on the list, but has 56.4 hours of FIFA 22having played the football simulator more than the FPS.
| | |
| --- | --- |
| Player | Hours in CS in recent weeks |
| XANTARES | 111.8 |
| S1ren | 108.4 |
| tabseN | 103.7 |
| ropz | 101.9 |
| dav1d | 99.2 |
| blitz | 98.4 |
| KENSi | 97.2 |
| misutaaa | 92.7 |
| Jerry | 89.7 |
| dgt | 85.8 |
| sk0r | 83.1 |
| maden | 81.4 |
| woxic | 79.2 |
| Krimbo | 78.2 |
| broky | 77.2 |
| WOOD7 | 75.3 |
| norwi | 71.8 |
| Thesis | 68.9 |
| grim | 66.8 |
| cadiaN | 66.5 |
| floppy | 63.6 |
| tuurtle | 62.7 |
| dupreeh | 62.1 |
| EliGE | 50.8 |
| hello | 41.6 |
| shox | 39.1 |
| juanflatroo | 26.9 |
(function(d, s, id){ var js, fjs = d.getElementsByTagName(s)[0]; if (d.getElementById(id)) {return;} js = d.createElement(s); js.id = id; js.src = "https://connect.facebook.net/pt_BR/sdk.js"; fjs.parentNode.insertBefore(js, fjs); }(document, 'script', 'facebook-jssdk'));
window.fbAsyncInit = () => { script = d.createElement("script"); script.type = "text/javascript"; script.async = true; script["custom-element"] = "amp-facebook-comments"; script.src = "https://cdn.ampproject.org/v0/amp-facebook-comments-0.1.js"; d.getElementsByTagName("head")[0].appendChild(script); };
(function (d, script) { const appId = "281369788996885"; script = d.createElement("script"); script.type = "text/javascript"; script.async = true; script.src = "https://connect.facebook.net/pt_BR/sdk.js#xfbml=1&version=v3.2&appId=" + appId + "&autoLogAppEvents=1"; d.getElementsByTagName("head")[0].appendChild(script); })(document);