Sports
Messi tops Forbes list of world's highest-paid athletes | international football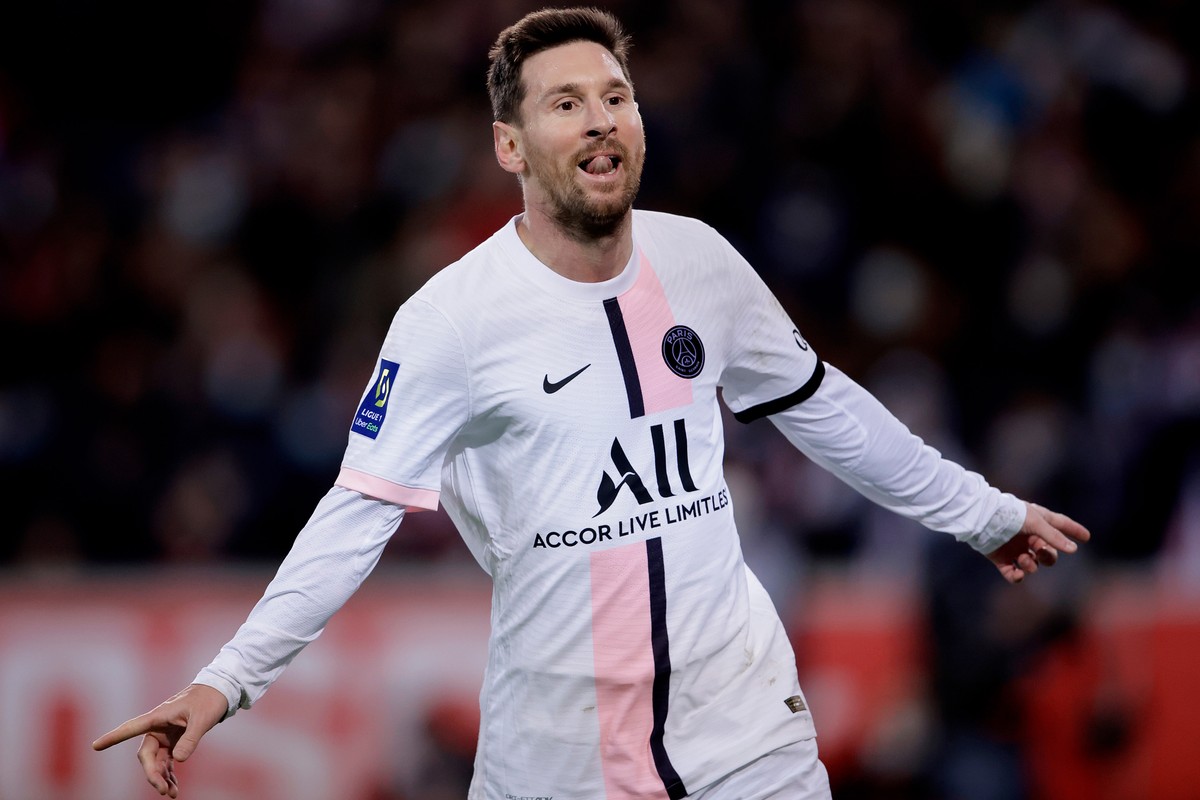 Lionel Messi on top. The Argentinian ace is at the top of Forbes' 2022 ranking of the highest paid athletes in the world. The relationship was disclosed by the traditional business world magazine on Wednesday. According to the publication, The Paris Saint-Germain player received $130 million in pre-tax gross earnings over the past 12 months.
His salary has dropped by around US$ 22 million (R$ 113.02 million) in relation to the last year of Barcelona. This loss was offset by the increase in sponsorships.
Messi becomes tourism ambassador in Saudi Arabia and generates controversy
Messi has more balls on the post than goals for PSG
Cristiano Ronaldo is third in this year's ranking, with US$ 115 million (R$ 590.8 million). The Portuguese ace returned to Manchester United this season. Messi and CR7 have already surpassed the barrier of US$ 100 million in annual earnings five times each.
Brazilian Neymar occupies the fourth position in the list of Forbes, with US$ 95 million (R$ 486 million). It was $70 million in salary from PSG and another $25 million in advertising. The magazine highlights the attacker's set of sponsorships and his presence in the world of NFTs.
According to Forbes estimates, the 10 highest-paid athletes in the world earned a total of $992 million in the last 12 months., the equivalent of more than R$ 5 billion. The minimum to have appeared in the top 10 of the 2022 list was to have received US$ 80 million in the year.
The ranking includes all cash prizes, salaries and bonuses earned by athletes between May 1, 2021 and May 1, 2022. In cases where athletes earn in addition, Forbes counts the entire salary season. Playoff bonuses are included.
Check out the 2022 ranking:
1- Lionel Messi (PSG): $130 million
2- LeBron James (Los Angeles Lakers, NBA): $121.2 million
3- Cristiano Ronaldo (Manchester United) $115 million
4- Neymar (PSG): US$ 95 million
Stephen Curry (Golden State Warriors, NBA): $92.8 million
Kevin Durant (Brooklyn Nets, NBA): $92.1 million
7- Roger Federer (Tennis): $90.7 million
8- Canelo Alvarez (Boxing): $90 million
9- Tom Brady (Tampa Bay Buccaneers, NFL): $83.9 million
10- Giannis Antetokounmpo (Milwaukee Bucks, NBA): $80.9 million
Messi is named by Forbes magazine as the highest paid athlete in the world in 2022 – Photo: Getty Images