Sports
On the eve of another boxing match, Anderson Silva admits: "The fight is something that is moving away" | combat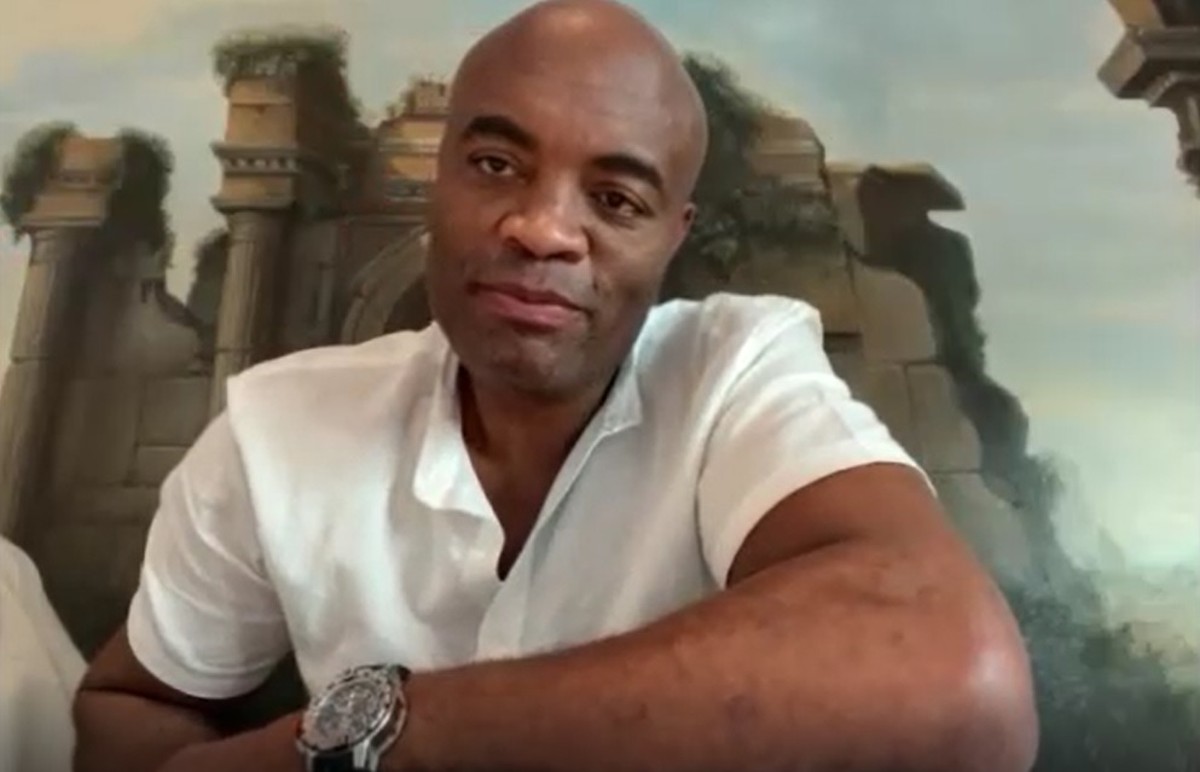 At 47 years old, Anderson Silva will be in action this coming Saturday, the 14th, for the third time in less than a year. Yes, it's been more frequent to see him boxing than it was when he was in the UFC. But those who are still eager to see Spider in action need to take advantage of any and all performances by the Brazilian fighter, who this Saturday will be on the helipad of the iconic Burj Al Arab hotel, in Dubai, to face fellow countryman Bruno Caveira, in a boxing exhibition up to eight rounds of three minutes each, with a weight limit of 88kg.
Global Titans Fighting 3 will have exclusive broadcast of the Combat from 3 pm (Brasilia time), on a card that will have in the main fight the fight between Floyd Mayweather x Don Moore. Anderson Silva, in an exclusive conversation with the Combat via Zoom, he admits that he has lived a special moment to be able to get in the ring, but remembers that these appearances will be increasingly rare.
– Every high-level athlete demands himself, but I'm in a new moment. Fighting is still something I love a lot, I like it a lot, it's something that as long as I'm still able to do it, as long as God continues to bless me with health and technical capacity to keep training and being able to fight at a high level, I'll be doing it. But my life has taken other directions. I have to take care of my companies, my business, both in Brazil and in Los Angeles. Here (in Dubai) we are also opening a business. The fight is something that is moving away, is being left behind – said the former UFC middleweight champion (up to 83.9kg).
+ Bruno Caveira celebrates boxing match with Anderson Silva: "I had no idea of ​​the grandeur"
Anderson Silva will box with Bruno Caveira in Dubai — Photo: Reproduction / Combat
In a career full of records at Ultimate, where he stayed for almost 15 years, Anderson couldn't fulfill his desire to face Roy Jones Jr. in boxing. Dana White and the organization never released him. The Brazilian, however, guarantees that he doesn't live with frustrations, but he also doesn't want to think about UFC anymore.
– I've been training boxing for a long time, I started training many years ago at Corinthians. But I think that everything that happens in our lives has to happen at the right time. God knows all things, and he puts everything in the right place at the right time (…). No, absolutely nothing (out of frustration). In fact, at the time I suggested this boxing match with Roy Jones it was nothing more, nothing less, what happened next with Conor McGregor and Floyd Mayweather. My vision already came from the back, I had already given that cue back there, but it didn't happen, anyway… The UFC for me is in the past.
Anderson Silva won both of his boxing fights after leaving Ultimate following the loss to Uriah Hall in October 2020. First he beat Julio César Chavez Jr., 36, by split decision at an event in Mexico in June 2021. In September, in Florida, he faced the also ex-UFC Tito Ortiz and knocked out the American who is the same 47 years old as Anderson.
In Dubai, Anderson has a coach at Team Nogueira, where he is at home, since the academy belongs to the brothers Rodrigo Minotauro and Rogério Minotouro. And it was at Team Nogueira too, but in Rio de Janeiro, that Anderson met and trained together with this Saturday's opponent, who is an MMA fighter and current champion of the UAE Warriors, in the United Arab Emirates.
– Bruno is a guy that I have a lot of admiration for. We have already trained together at Team Nogueira for a few years. It's an exhibition fight, but it's going to be a cool fight for both him and me, they both already know how it works, we've done a lot of sparring together, we've trained together many times, so we know each other's game. I believe it will be a great show.
Anderson Silva is coming off a knockout victory in a fight with Tito Ortiz in Florida — Photo: DOUGLAS P. DEFELICE / AFP
After Anderson Silva and Bruno Caveira face off, it will be Floyd Mayweather x Don Moore's turn. The Brazilian did not save praise for the American who retired in 2017 with a record of 50 wins and no defeats.
– There's all the others and there's Floyd Mayweather. The guy is unique in what he managed to create within the boxing world. I have an admiration for his work and for everything he has created within this sport, for everything he has done for the sport. It's an honor to fight on the same card as him. I believe that few athletes are able to make this transition to another modality and have this opportunity (which I am having). Being on the same card as Floyd Mayweather is amazing. Preliminary Floyd Mayweather's fight is amazing!
Check out the full event card:
Global Titans Fighting 3
May 14, 2022 in Dubai (UAE)
FULL CARD:
Weight to be announced – Floyd Mayweather v Don Moore (8 rounds of 3 minutes)
Up to 88kg – Anderson Silva x Bruno "Caveira" Azeredo (8 rounds of 3 minutes)
Up to 59kg – Delfine Parsoon x Maiva Hamadouche (10 rounds of 2 minutes)
Up to 91kg – Badou Jack x Hany Atiyo (12 rounds of 3 minutes)
Boxing with Anderson Silva and Floyd Mayweather, in Dubai, live, only in the match!