Business
Young man receives box of condensed milk instead of cell phone bought online – News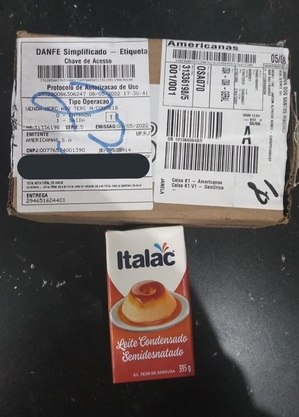 A young man from São Paulo received a box of condensed milk inside the packaging of the cell phone he had bought on the internet, last Monday (9).
The boy, named Johnata, published the complaint about the failure on Twitter, in order to get the attention of Americanas, responsible for the sale, and reported that he was unsuccessful in trying to contact the company's customer service.
"Hello @americanas, I bought a cell phone from you and a condensed milk arrived. How are you going to solve it? I tried to contact the SAC but there is only the option to return it", he wrote.
After the post, which now has more than 7,000 shares, the network contacted Johnata to solve the alleged mistake, and the appropriate product was delivered this Wednesday (11).
In a note, in addition to informing the delivery of the cell phone, the company said that it is investigating the case internally.
This morning, the young man wrote on the social network that the product was received by his mother and thanked the company and Twitter users for their help in the case.
"Thanks to the Americanas team for solving the problem and especially to you on the internet who made it happen", he wrote.