posted on 06/03/2022 19:40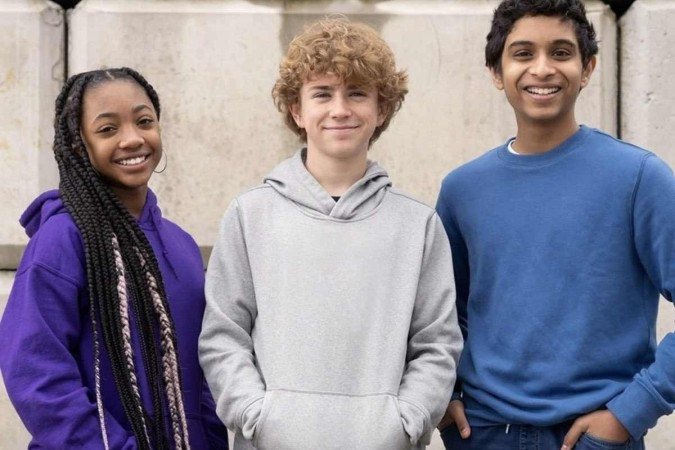 Percy Jackson Series Cast – (Credit: Instagram/Play)
Last Thursday (2/6), Disney+ confirmed the start of filming for the long-awaited series Percy Jackson and the olympians, in Vancouver (Canada). The production direction is led by James Bobin.
First day of camp vibes. @PercySeries is officially in production! #Percy Jackson and The Olympians, an Original series, is coming to #DisneyPlus. #PercyPreview pic.twitter.com/5riwUA4G9W

— Disney+ (@disneyplus) June 2, 2022
The author of the literary success that gave rise to the films and, consequently, the series that is in production, took advantage of the announcement made by the platform to reveal the names of five new actors who are participating in the project: Virginia Kull, Timm Sharp, Jason Mantzoukas, Glynn Turman and Megan Mullally.
They play Sally Jackson, Gabe Ugliano, Mr. D/Dionisio, Mr. Brunner/Chiron and Mrs. Dodds/Alecto, in addition to the well-known Walker Scobell, Leah Sava Jeffries and Aryan Simhadri, interpreters of the trio of protagonists Percy Jackson, Annabeth Chase and Grover Underwood.
Casting for @PercySeries update
Sally Jackson
Mr. D/Dionysus
Mrs. Dodds/Alecto
Mr. Brunner/Chiron
Gabe Uglianohttps://t.co/fZ77MZBLSC

— Rick Riordan (@rickriordan) June 2, 2022
The literary work, which has the same name as the series and is divided into five books, follows the adventures of the demigod Percy. At age 12, he is accused of stealing Zeus' powerful lightning bolt. Percy is the son of the Greek god of the seas Poseidon. The story has two film adaptations with Logan Lerman, Alexandra Daddario and Brandon T. Jackson: Percy Jackson and the Lightning Thief (2010) and Percy Jackson and the Sea of ​​Monsters (2013).