One of the main new features of Windows 11's first major update, version 22H2, is the new Task Manager. Visually reworked, but with the same functions as always, the tool was released to testers enrolled in the Windows Insider program months ago and, today (7), it was scrutinized by the Windows Latest website.
The new Task Manager finally adapts the section to the modern visual standard of Windows, abandoning that style practically untouched since Windows 7. The tool embraces once and for all the updated Fluent Design of Win 11, with the right to the various materials included in the standard — Mica and acrylic, for example — giving the program a very modern look, with transparency effects and a dynamic color palette.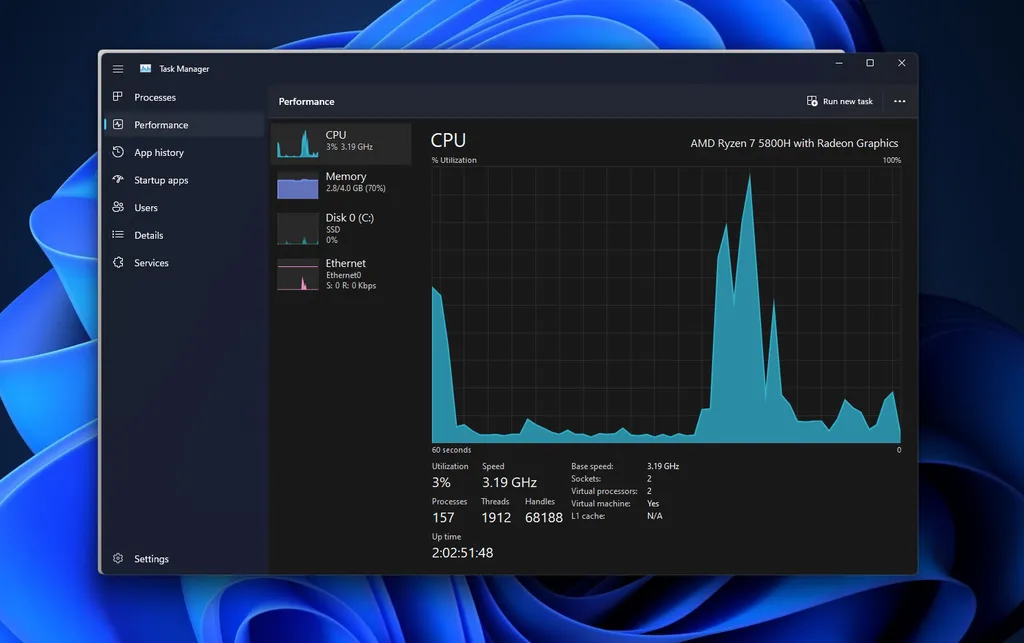 In this renovation, Microsoft has made the manager even more user-friendly for touchscreens: the program's interface is easier to interpret, has bigger buttons and has abandoned navigation in horizontal tabs, organizing them in a column on the left.
cautious rework
Graphs, processes, in-depth performance details and other information remain available. The "Processes" screen, home section of Task Manager, remains quite familiar, displaying percentages of CPU, memory, disk usage, and more, as well as the exact values ​​next to each program.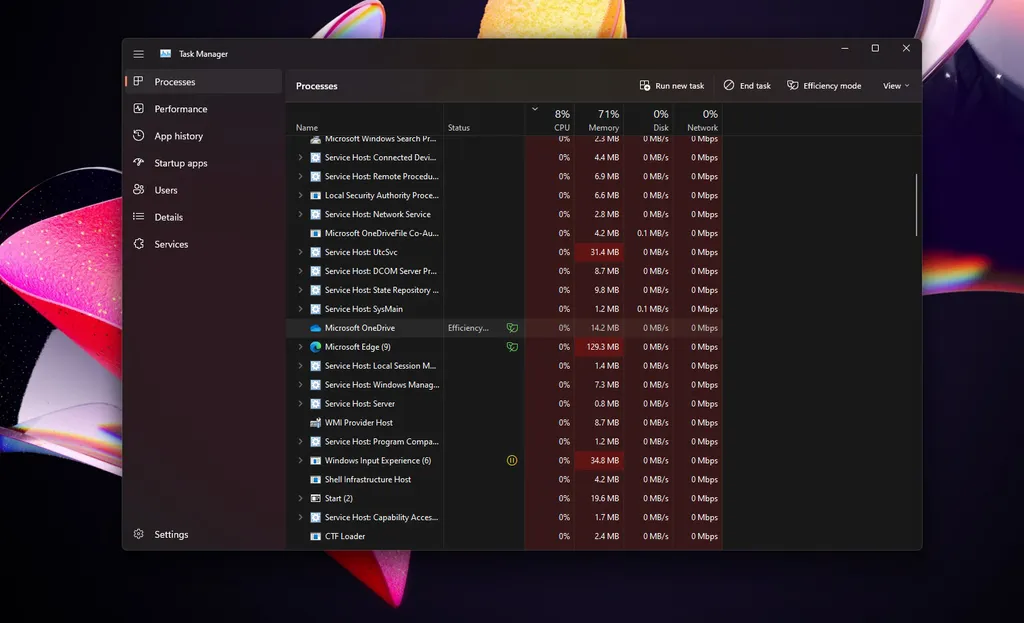 Buttons such as "Add Task" or "Stop Task" have been relocated to the top of the program and are accompanied by icons. Also, the "Options" and "View" buttons have been repositioned, one to the lower left corner and the other to the upper right corner.
Although more elegant, Microsoft claims that the new design is extremely light. This is one of the main concerns in an update like this, since the Task Manager plays an extremely important role in maintaining computers of all performance levels.
When will the new Task Manager be released?
Windows 11 22H2 remains in testing, but the presence of the Task Manager is practically guaranteed. The first major OS update does not yet have an exact release date, but it is expected for October this year — the same month the system was released last year. The build will be distributed free of charge to all users with compatible computers.
Source: Windows Latest