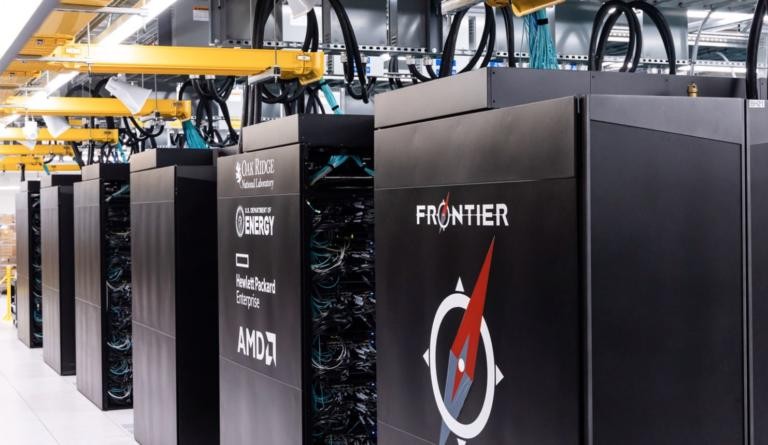 In 2015, the United States government announced the development of giant supercomputers. Seven years later, the number 1 model went into operation, and already with surprising numbers. Dubbed the Frontier, and built at the US Department of Energy's Oak Ridge National Laboratory (ORNL), it became the world's first supercomputer to demonstrate a processor speed of 1.1 exaFLOPS (1.1 quintillion floating-point operations per second).
The result, according to the Science Alert portal, was confirmed in the High-Performance Linpack (HPL) benchmarking test. With that, the machine took the lead in the TOP500 list, a biannual ranking of the most powerful supercomputers on the planet.
"With an exact HPL score of 1,102 exaFLOPS, Frontier is not only the most powerful supercomputer ever – it's also the first true exascale machine," reads the ranking's disclosure newsletter.
fast progress
Computer scientists, notes Science Alert, "have been building the exascale framework for years, with the threshold representing a new level of computational power for computing solutions to complex problems involving large amounts of data.
And progress has been rapid. For the past two years, the number one machine has been Japan's Fugaku supercomputer. In 2020, it scored 415.5 quadrillion FLOPS (415.5 petaFLOPS). At the time, that was nearly three times better than the previous leader, Summit, built by IBM.
"Considering the fact that the theoretical peak of Fugaku is above the 1 exaFLOP barrier, there is reason to also call this system an exascale machine. However, Frontier is the only system capable of demonstrating this in the HPL benchmark test," said the TOP500 organizers.
According to Thomas Zacharia, director of ORNL, "Frontier is ushering in a new era of exascale computing to solve the world's greatest scientific challenges. "This milestone offers just a preview of Frontier's unparalleled ability as a tool for scientific discovery."
Want to check out exclusive content from BUSINESS season? Get access to the digital version