The artist Fábio Gomes made a painting in honor of Jesse Koz, a traveler from Santa Catarina who died in an accident in the United States, and the dog Shurastey, who accompanied his tutor on the Beetle's adventure.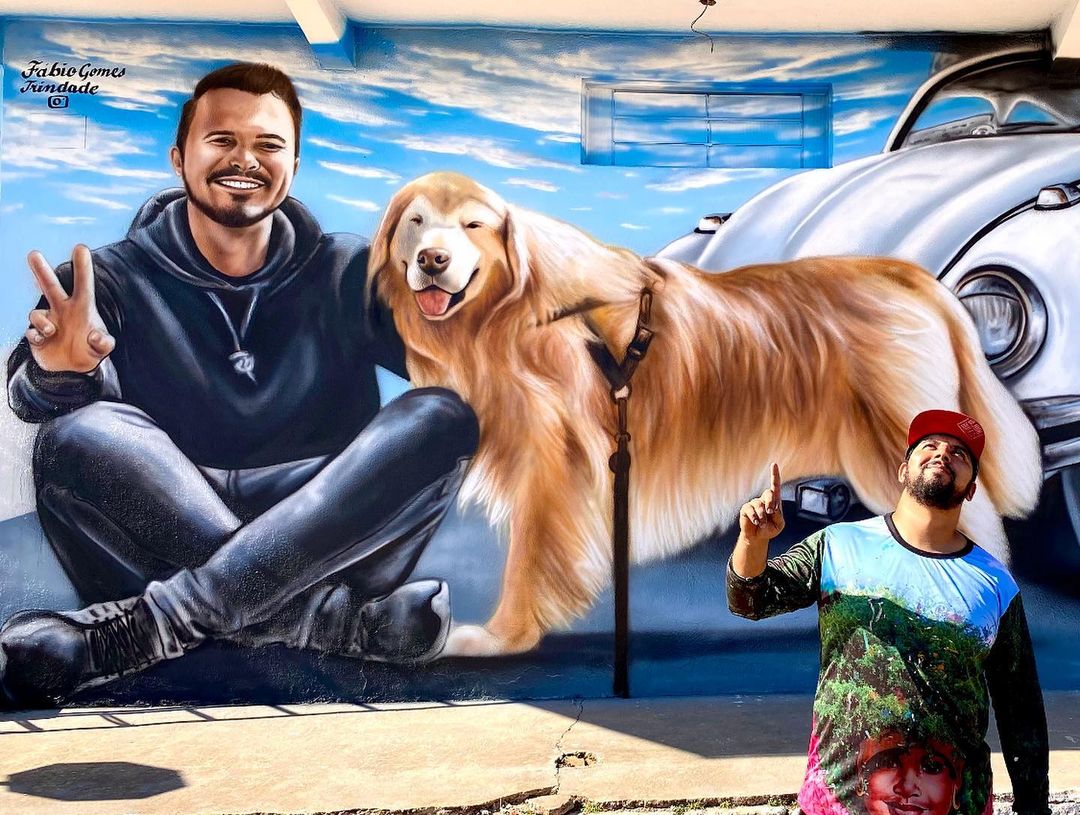 Fábio is an artist from Goiás internationally recognized by celebrities such as rapper Cardi B, actress Viola Davis, former guitarist of the band Guns'N'Roses, Slash, and Beynocé's mother, Tina Knowles. He became known for using elements of nature to compose the works he paints on walls.
Jesse and Shurastey's painting was made on the wall of a store in Trindade (GO), the city where the artist lives.
Fábio painted Jesse next to Shurastey and in the background the traveler's Beetle. Beside it, he wrote a message. "Death surrounds us and we don't even realize it, we survive day after day and we don't realize that we are dying, how about living something intense and real that brings you happiness?".
Jesse's wake
The wake of Santa Catarina traveler Jesse Koz takes place this Monday, 6, in a ceremonial at the Vatican crematorium, at kilometer 132 of the BR-101, in Balneário Camboriú, from 11 am. Jesse's body arrives in Brazil this Sunday, 5th.
The transport of Shurastey's ashes, however, was not authorized. Jesse's partner was already cremated in the United States by sanitary determinations.
remember the case
Jesse and Shurastey traveled by Beetle bound for Alaska and the duo was famous on social media, where the traveler shared moments of the trip. They had a serious accident in the state of Oregon on May 23.
According to Oregon Police, Jesse lost control of the vehicle while trying to avoid slow traffic, crossed into the opposite lane and crashed into a Ford Escape. He and Shurastey died on the spot.