posted on 10/06/2022 13:34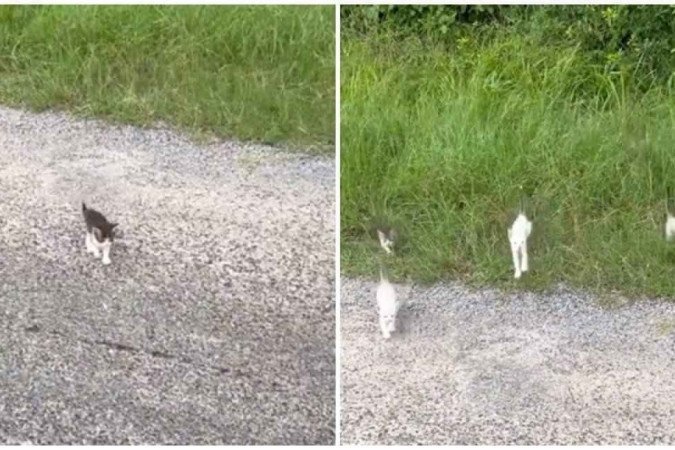 (credit: Instagram/play)
A surprising rescue went viral on social media. An American traveling through Louisiana, in the United States, saw a kitten on the road and decided to adopt it. He didn't count on 12 other "hiding" kittens just waiting for a "victim". The scene resembles a cute version of Jurassic Park – The Lost World, but with cats instead of dinosaurs, and has won the internet.
Robert Brantley was the one who filmed the scene. "Oh my God, I can't get you all. Oh my God, there's more", he says after several puppies begin to appear in a row.
On social media, the American said that in the face of the situation, he took all the puppies home. "I couldn't leave them in the car. I put one and the other two came out, so I closed the door, the window and put them all in. As soon as I got home, I let them all out", he said.
With the backlash of the video, Robert has been receiving donations to help keep the kittens. "Thanks to all those who offer to help. Working so that everyone has a good home! Meanwhile, the kids are loving it and we're getting fat," he said.