posted on 09/06/2022 16:15 / updated on 09/06/2022 16:16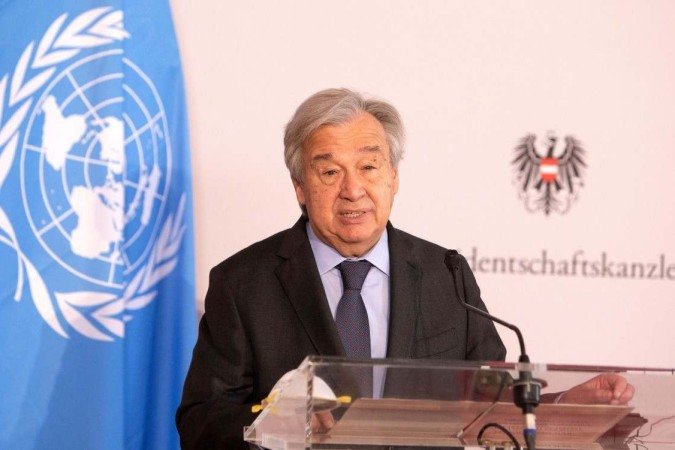 In the document, António Guterres calls for the stabilization of record food and fuel prices, the implementation of social safety nets and increased financial support to developing countries – (credit: Alex HALADA / AFP)
UN Secretary-General António Guterres warned on Wednesday that the war in Ukraine could "unleash an unprecedented wave of hunger and misery" across the world.
The statement was made during the launch of the second report of the Global Crisis Response Group on Food, Energy and Finance on the conflict in Ukraine. According to the report, 94 countries that are home to around 1.6 billion people are severely exposed to at least one of the dimensions of the crisis (finance, food or energy) and are unable to cope with it. Furthermore, after Sub-Saharan Africa, Latin America and the Caribbean has the highest number of countries facing rising food prices, rising energy prices and tight finances, with 19 in total.
The document calls for stabilizing record food and fuel prices, implementing social safety nets and increasing financial support to developing countries. "Today's report makes it clear that the impact of the war on food security, energy and finance is systemic, severe and accelerating. It is amplifying the consequences of many other crises facing the world: climate, covid-19 and the severe global inequalities in resources available for the recovery of the pandemic", he said.
The secretary-general highlighted rising food and fertilizer prices as signs of the conflict's impact across the world. The number of people with severe food insecurity has doubled from 135 million before the pandemic to 276 million in just two years. According to the UN, the effects of the war could push that number to 323 million.
Situation in Brazil
In addition to the theme, it is worth remembering that this Wednesday, a survey by the Brazilian Institute for Research on Food and Nutrition Sovereignty and Security (Rede Penssan) showed that Brazil has 33 million people suffering from hunger. In addition, 58.7% of the population live with some degree of food insecurity. This is the worst case scenario since the 1990s.