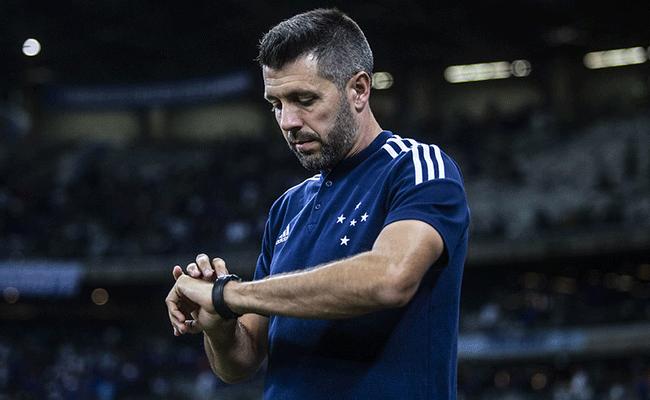 The Brazilian Football Confederation (CBF) released, on Friday night (10), the detailed table of the round of 16 of the Copa do Brasil, a competition in which Cruzeiro will have Fluminense as their opponent.
The first clash between the clubs will take place on Thursday, June 23, at 7 pm, at Maracan, in Rio de Janeiro. The return departure will be on July 12th (Tuesday), at 9 pm, in Mineiro.
The draw to the final will only take place on Wednesdays, when there is a new CBF draw.
In addition to sporting goals, Cruzeiro hopes to get as far as possible in the knockout competition for prizes. So far, the Minas Gerais club has already accumulated R$ 7.67 million for having surpassed Sergipe-SE, Tutum-MA and Remo-PA in the initial phases.
If you secure a spot on Wednesdays, Raposa will earn another R$ 3.9 million in bonuses. The total amount will be R$ 11.57 million.
Cruzeiro is the biggest champion of the Copa do Brasil, with six titles. The celestial club lifted the trophies in 1993, 1996, 2000, 2003, 2017 and 2018.
See all the matches of the round of 16 of the Copa do Brasil:
confrontation 1
Corinthians vs Santos – 06/22, Wednesday, at 9:30 pm, at Neo Qumica Arena
Santos vs Corinthians – 07/13, Wednesday, at 9:30 pm, at Vila Belmiro
confrontation 2
So Paulo vs Palmeiras – 06/23, Thursday, at 8 pm, at Morumbi
Palmeiras vs So Paulo – 07/14, Thursday, at 8pm, at Allianz Parque
confrontation 3
Bahia vs Athletico-PR – 06/22, Wednesday, at 7:30 pm, at Fonte Nova
Athletico-PR x Bahia – 07/12, Tuesday, at 8:30 pm, at Arena da Baixada
confrontation 4
Atltico-GO x Gois – 06/23, Thursday, at 9:30 pm, at Antnio Accioly
Gois x Atltico-GO – 07/13, Wednesday, at 7pm, at Serrinha
confrontation 5
Fortaleza x Cear – 06/22, Wednesday, at 7:30 pm, at Castelo
Cear x Fortaleza – 07/13, Wednesday, at 7:30 pm, at Castelo
confrontation 6
Fluminense vs Cruzeiro – 06/23, Thursday, at 7pm, at Maracan
Cruzeiro x Fluminense – 07/12, Tuesday, at 9 pm, in Mineiro
showdown 7
America x Botafogo – 06/30, Thursday, at 7pm, Independence
Botafogo x America – 07/14, Thursday, at 9pm, Nilton Santos
confrontation 8
Atltico vs Flamengo – 06/22, Wednesday, at 21:30, Mineiro
Flamengo vs Atltico – 07/13, Wednesday, at 21:30, Maracan
---