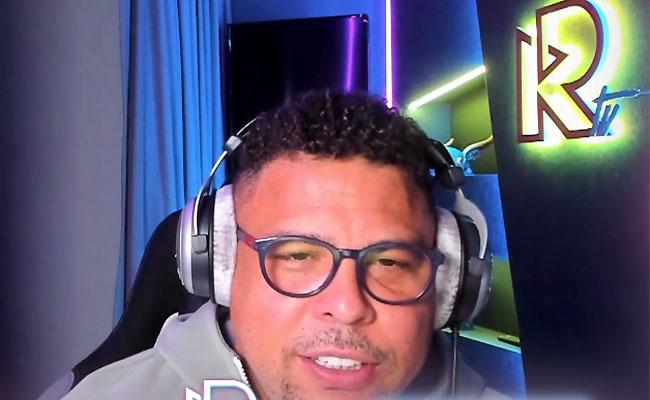 During the live on his Twitch channel, Ronaldo Fenmeno commented on the game between Vasco and Cruzeiro, the main clash of the 12th round of Serie B, this Sunday, at 4 pm, at Maracan. The manager of the Celestial SAF criticized the Vascanos' decision to provide a restricted number of tickets for the visiting fans. He said that the carioca club will have the same treatment in the duel for the second round, in Mineiro.
Vasco made 4,000 tickets available for Cruzeiro fans at Maracan. On the other hand, the carioca club ps sells a total load of 65,000 tickets, which represents less than 10% for visitors. Ronaldo made it clear that he did not like the attitude of the Vasco leaders and said that the same treatment would be given to Mineiro's game on the return.
"There were four thousand tickets for Cruzeiro fans. And they were sold very quickly. Vasco offered fewer tickets than they normally offer, and we will use this reciprocal for the return game", declared the businessman.
He regretted that many Cruzeiro fans residing in Rio de Janeiro and nearby cities will not be able to accompany the team at Maracan. And he assured that the same will occur in the case of Vascanos who are in BH or Minas for the confrontation between the two teams in Mineiro, in the return of Serie B.
"Vasco will have the same treatment, with 5% of tickets. It is a practice used in the world, Vasco decided to offer only 4 thousand tickets and we will do the same in Mineiro, in the return game", reiterated the owner of SAF Cruzeirense.
The 65,000 tickets on sale for the game at Maracan are sold out. With that, the crowd will be bigger than the record of this Series B, which belongs to the Cruzeiro 2 x 0 Sampaio Corra game, last Sunday, at 11 am, in Mineiro. Gigante da Pampulha received a total of 58,397 fans in the stands. The income reached R$ 2,466,489.50.
---