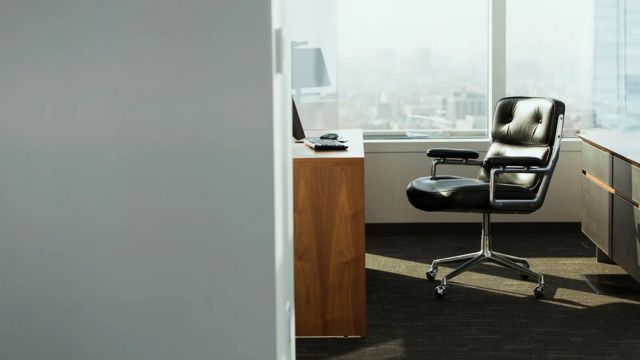 During the pandemic, many workers said they would quit if their employers forced them to return to the office. In March, Robert Half, a global recruiting firm, released a survey that found that 50% of American workers would rather quit than be forced back into the office full-time.
In early May, a high-ranking executive put this into practice: Apple's head of machine learning, Ian Goodfellow, resigned due to the Silicon Valley giant's return-to-office policy. The company began bringing back workers one day a week starting April 11, then two days on May 2, with an increase to three mandatory days starting May 23. Goodfellow didn't go along with the plan—and called it quits. (Apple did not respond to the BBC's request for comment; nor has it publicly commented on Goodfellow's resignation.)
Perhaps Goodfellow's departure was not surprising — at least not among Apple employees. A recent survey of more than 650 Apple employees on the anonymous survey site Blind revealed that 76% of respondents were dissatisfied with the company's plans to return to the office; 56% said they would consider quitting because of it.
But outside the company, experts aren't surprised either.
"I'm not at all surprised — in fact, I'm surprised it took so long" for an executive at a high-profile company to resign because of the return to the office, says Anita Williams Woolley, professor of Organizational Behavior and Theory at Tepper Carnegie Mellon University School of Business, USA. She says senior executives at the companies she works with are "kind of watching each other to see who's going to do what first and what the reaction will be" with the reduction in remote work. "Now, they're understanding what the reaction is."
Goodfellow is just one high-profile example of people choosing to resign rather than unwillingly accept company policy. And there are many more workers who are eager to quit but have not yet done so. However, some recruiters and analysts believe this example, from such a prominent professional, could be a sign of more layoffs to come as return-to-office policies begin to grow — and workers begin to react.
'Inflection point'
While there is no hard data to show the increase in layoffs due to the end of flexible working specifically, reports of workers' layoffs are starting to emerge.
"Companies are really starting to come back more and on a larger scale — so employees are really having to stop and decide" whether it's worth staying, says Elise Freedman, a partner at Korn Ferry, a US recruiting firm. "The other reality is that there are many jobs available in the market."
These two factors led to "a tipping point," says Eric Anicich, assistant professor of management and organization at the University of Southern California, USA. When workers begin to act, others are likely to follow suit. "Seeing others (like co-workers) and respected authority figures (like senior executives) step down can be the final straw for some employees."
Woolley agrees, saying that more "workers have friends who are changing jobs and therefore may be less intimidated to take the same step."
Return-to-the-office plans have been an issue that many companies try to put off, but the time has finally come to make a decision. And, in many cases, workers and employers are on opposing sides.
"With much of the Covid-related uncertainty now over, workers can begin to act on preferences they formed over the past two years," says Anicich. "All these things are going to be hard to change — even going from five remote days to three remote days."
Of course, not all workers have the same options. Although Goodfellow has already landed another job at Google, according to press reports, the ability of workers to transition to more flexible jobs depends on several factors.
"If you are in that class of knowledge workers, I still see this as a very flexible and very empowering time to be in the economy right now," says Anicich, as we are currently in a tight job market where many companies are fighting for good candidates. — even by interns. A wide range of options for many workers—especially those in industries such as technology and finance—allows them to leave their companies due to undesirable policies.
But while workers have more power, not everyone is in Goodfellow's position — who is a senior executive with specific talent and a strong network. A worker who wants to quit needs to have skills that are in demand in an industry that is in need of a workforce, in addition to more flexible options being offered by potential employers. This can be a challenge for people looking for a new job.
Freedman believes that "resigning because of the return-to-office policy is a decision that has less to do with one's career level and more to do with one's personal situation", pointing to the wide range of scenarios in which workers found during the pandemic. "I think it basically comes down to how quickly you believe you can find another job," she says.
'We want to decide'
If more workers actually quit, what happens next?
Some companies must remain hesitant, Woolley says: to guard against this kind of attrition, "many organizations have declined to release formal policies out of concern, and some may continue to keep their policies vague or 'flexible'."
In addition, some companies that have released formal plans to bring workers back to the office have retreated from their positions, or even reversed their policies. Apple halted its back-to-office scheme, citing the rise in Covid-19 cases; It's unclear whether the layoffs also contributed in any way to this decision, but reportedly, employees were pleased with the change.
But just as companies were forced to adapt to remote work when they had no other choice, they may also have to adapt to this potentially permanent new landscape of remote work.
"It may be a difficult reality for many employers to understand, but the old way of doing business is gone," says Rich Deosingh, president of Robert Half USA. "Retention is a big issue for all employers right now, and if you eliminate flexible working options, your employees will consider other options."
And experts don't believe the idea of ​​allowing a company's workers to work remotely, as long as they accept a pay cut, will work. "I think it's getting to a point where people aren't even willing to say, 'I'll take a pay cut or I'll take a smaller job,'" says Woolley.
Freedman agrees, pointing to companies like Spotify, which continue to pay their employees New York City-level salaries no matter where they are. She says workers will continue to quit companies that don't accommodate their interests, and will migrate to companies that say, "'we're paying for your value — live wherever you want.' (That might explain why, after Airbnb announced it would never return to the office again, its careers site received more than 800,000 hits earlier this month.)
Still, Freedman also says that big companies like Apple, in technology, or Goldman Sachs, in finance (a company that has mandated to be in the office five days a week), have a prestige that could convince some workers to stay. Some people are willing to trade flexibility for having a big name on their résumé — as well as a big salary, especially as industries like these are increasing salaries and perks amid a talent war.
But the strength of prestige has its limits—especially if equally prestigious competitors offer more flexible arrangements. Ultimately, "all indicators point to the conclusion that we're going to see more movement as organizations announce their policies," says Woolley.
It remains unclear whether the huge backlash from Goodfellow's departure is a sign that more people will quit. But many workers are getting restless. As thousands of Apple employees said in an open letter to management: "There is no one-size-fits-all solution, let's decide how we work best and let's do the best work of our lives."
Have you watched our new videos on YouTube? Subscribe to our channel!