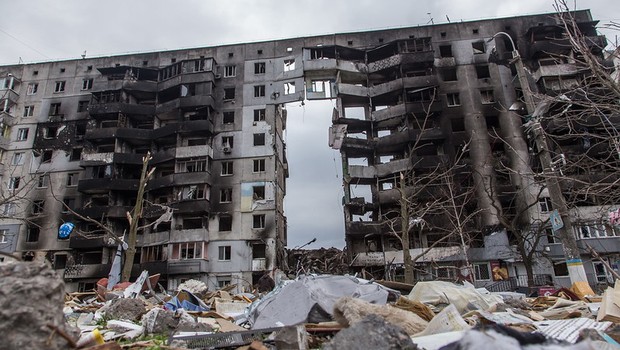 Volodymyr Zelensky's adviser, Oleksiy Arestovich, said on Saturday (11) that "about 10,000 soldiers" ukrainians have already been killed in the war started by the Russia on February 24 this year.
It is estimated that almost 100 combatants die a day currently in the various conflict scenarios to the south and east of the territory.
However, according to the armed forces in a note carried by the portal Ukrinform, 32,050 Russian soldiers have been killed since February, with 150 of them having died in the last 24 hours.
There is no way to independently confirm the data, as Moscow has not released information on military casualties since March – when it reported that there were just over 1,300 casualties.
This week, an investigation by one of the few still independent Russian portals, the Moscow Times, reported that Moscow authorities had received more than 42,000 requests for information about "missing soldiers", that is, who had no further contact with relatives.
Kherson and Mariupol – This Saturday, according to information from the Unian portal, the Ukrainian army launched a counteroffensive against the Russians in Kherson "towards Kyselivka, Soldatske and Oleksandrivka". The village of Tavriiske would have been completely "liberated".
Kherson was the first Ukrainian city to fall to Moscow in February, but conflicts in the area have intensified since Russia began to attack only the southern and eastern part of the territory.
In Mariupol, which has been under Russian control since mid-May, Ukraine's Attorney General's Office said 24 more child deaths were discovered during the days of the most intense conflict.
"During the compilation of the war crimes list, information emerged that another 24 children were killed in Mariupol under the indiscriminate attacks of the Russians. In total, more than 287 children were killed and 492 were injured across the country. are the final ones and our work continues to seek to update the data", informed the body in a message published via Telegram. (ANSA).