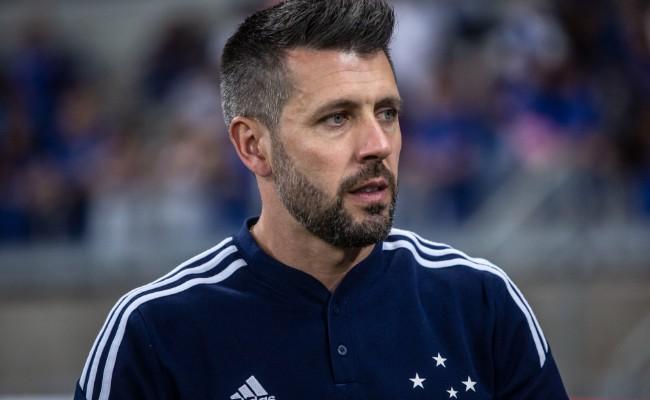 In a duel for the top part of the Serie B table of the Brazilian Championship, Vasco and Cruzeiro face each other this Sunday, at 4 pm, at Maracan. With a packed stadium, the match for the 12th round of the Second Division was surrounded by expectations for the good phase of the teams.
Cruzeiro is the isolated leader of Serie B, with 28 points. The team led by coach Paulo Pezzolano is going through a great phase and comes from eight consecutive victories in the competition. In the last match, the celestial team beat CRB, in Mineiro, by 2 to 0.
For the game at Maracan, Paulo Pezzolano will have to change the defensive system, Cruzeiro's strong point in Srie B – he has only conceded four goals in 11 games. Suspended because of the third yellow card, defender Eduardo Brock will not face Vasco. The replacement will be Geovane Jesus.
The probable lineup of the Cruzeiro Rafael Cabral; Z Ivaldo, Lucas Oliveira and Geovane Jesus; Matheus Bidu, Willian Oliveira, Neto Moura and Leonardo Pais; Jaj, Rafael Silva and Edu.
Vasco
Serie B undefeated, Vasco occupies the third place in the table, with 21 points. To face the leader Cruzeiro, the Cruz-Maltina team will have Maracan packed this Sunday. More than 65 tickets for the game have already been sold.
Against Cruzeiro, Vasco will still be managed on an interim basis by Emiliano Faro, who took over the team after the transfer of coach Z Ricardo to Shimizu S-Pulse, from Japan.
The main novelty is the return of midfielder Juninho, who has recovered from an injury to the adductor muscle in his left thigh. Defender Quintero and midfielder Palacios also return to the team, who were suspended in the 3-2 victory over Nutico, away from home, in the previous round.
On the other hand, midfielder Andrey misses correctly, as he was called up and has already performed for the U-20 team. Vasco will also lack defender Ulisses, midfielder Sarrafiore and forwards Erick and Raniel, who are recovering from injury.
Vasco's probable team has Thiago Rodrigues; Gabriel Dias, Quinteros, Anderson Conceio, Edimar; Yuri Lara, Matheus Barbosa (Juninho), Nen; Gabriel Pec, Figueiredo (Palacios) and Getlio (Raniel).
---