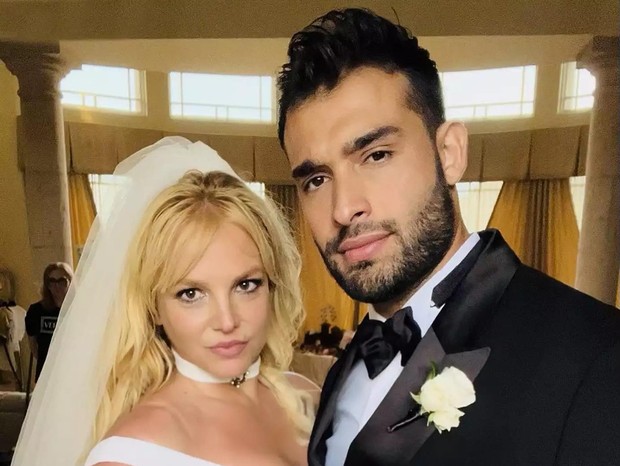 Britney Spears opens her wedding album with her personal trainer Sam Asghariwhich took place on Thursday (9), and with the presence of many famous, such as Madonna, Paris Hilton, Selena Gomez and Drew Barrymore.
"Wow!!! Fuck shit!!! WE DID IT!!! WE GET MARRIED!!! Dammit!!! It was the most spectacular day!!! I was so nervous all morning but at 2pm it really hit me … LET'S GET MARRIED!!! I had a panic attack and then I got it", Britney began by posting her first wedding records on Instagram on Friday night (10).
"The team that turned our house into a dream castle was fantastic!!! The ceremony was a dream and the party even better!!! So many amazing people came to our wedding, I'm still in shock!!! Drew Barymoremy crush, and Selena Gomez, which, by the way, is much prettier in person, if that's possible. Both came!!! I was speechless… I kissed Madonna again and we danced into the night with Paris Hilton", added Britney.
"Thanks, Donatella Versace, for designing my dress… I felt so beautiful… I think we all hit the dance floor at least twice!!! I mean, come on… we were all dancing Vogue [hit de Madonna]!!! Sam AsghariI LOVE YOU!!!", concluded the singer.