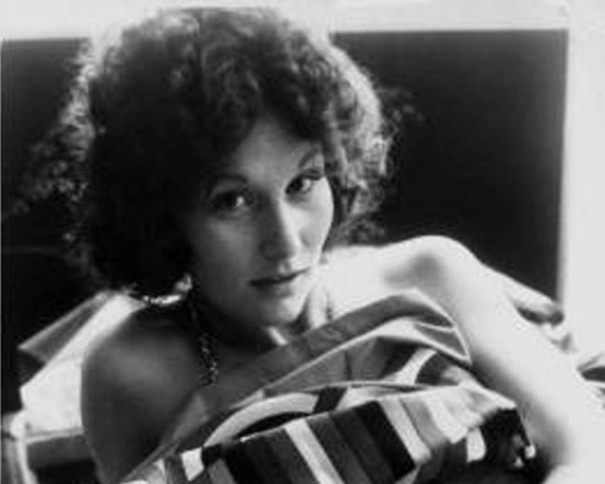 Linda Lovelace is a woman frustrated that she has never had an orgasm in her life, until a friend recommends that she see a psychiatrist. The doctor then discovers that Linda's clitoris is in her throat and helps his patient develop oral sex techniques in order to finally reach climax.
Napalm Girl: How is the girl in the photo who became a symbol of the Vietnam War
This is the synopsis of "Deep Throat", the feature film that, released on June 12, 1972, 50 years ago, revolutionized the industry by creating a plot for a film full of explicit sex scenes. The production, which cost around $25,000, grossed more than $600 million in the United States alone.
"Deep Throat" took the sexual revolution started a decade earlier by hippies and rock n' roll to a new level. It was the first "adult" title to leave the fringe circuit for conventional cinemas, earning the label of "porn chic", according to a review of the powerful newspaper "The New York Times", and attracting spectators such as Martin Scorcese, Frank Sinatra and Jacqueline Onassis.
In the 15 hottest sequels in the film, actress Linda Boreman, who would adopt the name of her character, convinced the audience that she was having loads of fun. A few years later, however, she surprised the film industry by denouncing that she had been systematically coerced by her husband, Chuck Traynor, into prostitution and acting in films like that, without earning any money.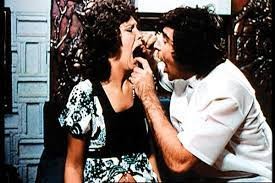 "Every time someone watches 'Deep Throat,' they are watching my rape," she told a US Senate committee investigating the exploitation of women and children in film production in 1986. movie is still playing. There was a gun to my head the whole time".
Second war: Who is the soldier in the before and after photos of the conflict?
The actress turned her batteries against the film that made her famous in 1980, when she released her third biography, "Ordeal". Before long, Linda became one of the main activists among feminists who campaigned against American porn cinema, criticizing the objectification of women in this type of production.
Linda was born in the Bronx, New York, the daughter of a police officer and a fervent Catholic waitress. Later, the family moved to Florida. At 17, she had a baby, but as she was not married, her mother tricked her into signing papers to give her son up for adoption. Two years later, Linda was in a serious car accident and, as she would later find out, was infected with the hepatitis C virus during a blood transfusion.
Instagram: Follow the profile of Blog do Acervo, with 96 years of visual memory
She was recovering from the accident in 1970 when she met Chuck Traynor. The two began a relationship and moved to New York, where, in Linda's words, Traynor became her "agent, pimp and husband". Using threats and a lot of violence, the businessman would have forced the woman to act as a prostitute and porn actress, forcing her to have sex with other men and also with animals.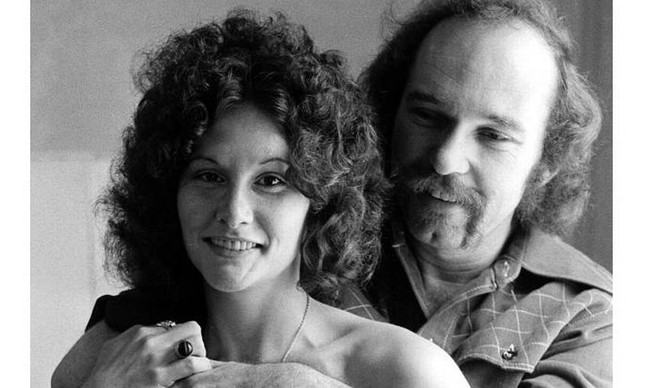 "When I told him I wouldn't get involved in prostitution in any way and said I intended to leave him, he beat me. I became a prisoner, I couldn't get out of his sight, not even to go to the bathroom, where he watched me. through a hole in the door. He overheard my phone conversations pointing an automatic pistol at me," Linda wrote in the biography "Ordeal."
Brandon Lee: How was the accidental shooting that killed the actor on the set of "The crow"
"My initiation into porn was a gang rape with five men, promoted by Mr. Traynor," continues the actress in the biography. "He threatened to shoot me if I didn't. I had never had anal sex before, and it broke me. They treated me like I was a blow-up doll (…) I had never felt so scared and so miserable and humiliated in my life".
The adult film industry in the United States was quick to dismiss Linda's reports that discredited the industry. She was called a liar, not least because, in her two previous biographies, the actress had not made such denunciations. But different professionals who worked on films like "Deep Throat" confirmed that Traynor was a violent person and beat his wife. Furthermore, the actress also stated, several times, that she never received a penny for her performance in the film, despite all the income generated by the box office.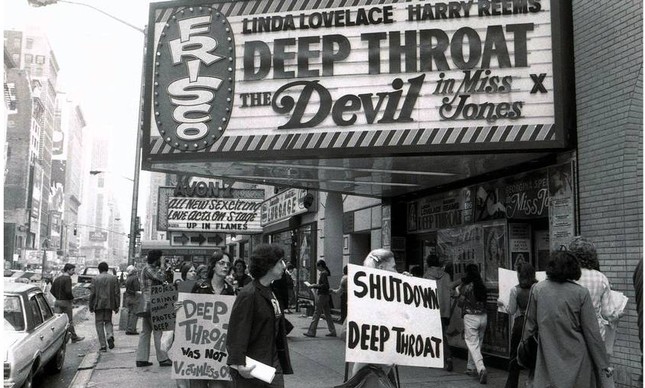 All this controversy came on the heels of a conservative wave that swept over Uncle Sam's country in the late 1970s, in reaction to the "libertinage" and drug abuse of previous years. In 1980, Republican Ronald Reagan, a former actor with a highly conservative speech, won the presidential election by a large margin. Linda would become a "born Christian", while actor Harry Reems, who played psychiatrist Dr. Young in "Deep Throat" converted from Judaism to Christianity and became a real estate agent.
In Italy: The story of an open marriage that ended in death
After quitting porn, Linda returned to Florida, where she married Larry Machiano, an American who supported himself by installing cable TV antennas and who would later start a small drywall firm. The former star found stability, they had two children, but her husband's company went bankrupt, and in 1990, they moved to Colorado. The couple would later separate in 1996.
For decades, Linda suffered the consequences of the blood transfusion given to her by hepatitis C. In 1987, she was forced to undergo a liver transplant. Her health would become increasingly poor. In 2002, the former actress suffered a car accident even more serious than the one in 1970. She was taken to a hospital, but she succumbed to her injuries and died. She was 53 years old.
Lovelace has had his name remembered several times since his death, between songs, theatrical shows and films. In 2005, his trajectory was one of the topics of the documentary "Inside the Deep Throat". In 2013, Brian Epstein and Jeffrey Friedman directed the film "Lovelace", with Amanda Seyfried in the lead role and Peter Sarsgaard playing Chuck Traynor.