At best deals, no tail tied
It was 2014 when the GitHub announced a full-featured, open, cross-platform source code editor. O atom, as it was called, reached the stable version (1.0) the following year, complete with a fun commemorative video. But the initial excitement was lost in the following years. The result is this: the editor will be discontinued.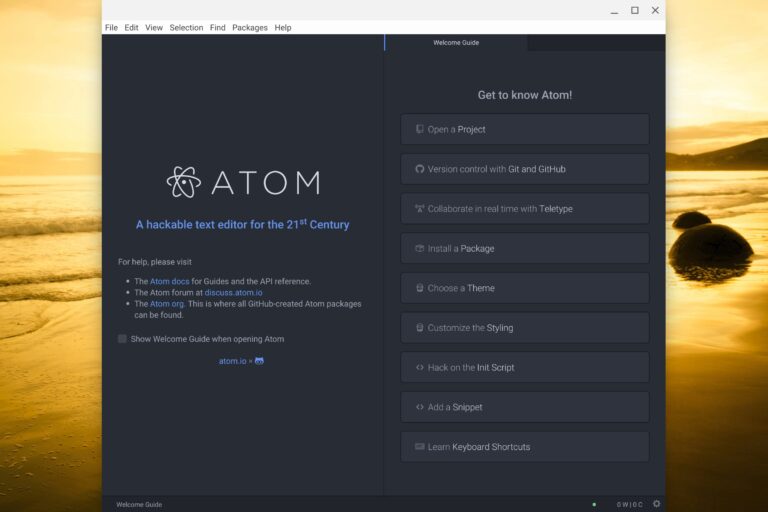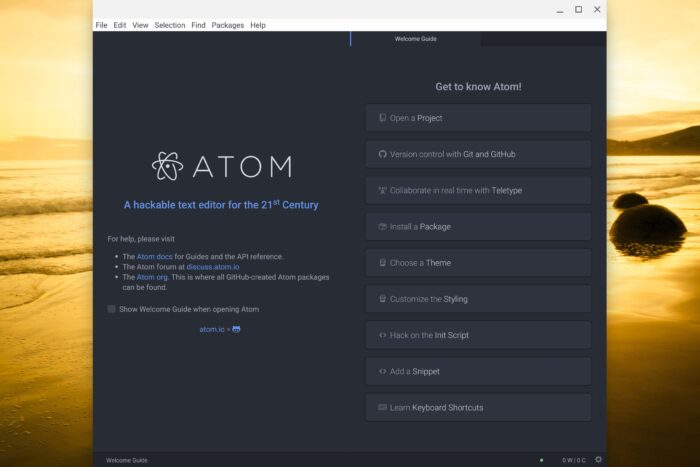 Despite being introduced in 2014, the history of Atom began in 2008, when Chris Wanstrath, founder of GitHub, envisioned a more practical and customizable code editor than the options available at the time.
That objective has been achieved. Atom version 1.0 arrived with features to identify bugs, more than 600 themes, autocomplete function, compatibility with Windows, macOS and Linux, among other attributes.
If so, what happened?
Despite being quite functional, the Atom did not receive any major updates after the release of version 1.0. Since then, the editor has only had tweak updates and bug fixes, basically.
In part, this is an effect of the arrival of Visual Studio Code, a code editor announced by Microsoft in 2015 and which, therefore, started to compete directly with Atom.
You may remember, though, that Microsoft bought GitHub in 2018. Both tools now share the same house. But as the community around Visual Studio Code was stronger at the time and continued to grow, Atom was gradually dropped.
This is visible in a Stack Overflow survey that shows that in 2021, 71% of developers who took part in the survey were using Visual Studio Code. Atom, on the other hand, recorded a 13% share.
The consequence is the discontinuation of the project, as the official announcement points out:
As new cloud-based tools have emerged and evolved over the years, community engagement with Atom has declined noticeably. As a result, we've decided to retire Atom to focus on improving the cloud developer experience with GitHub Codespaces.
GitHub Codespaces is precisely a tool for cloud-focused development. At the same time, the platform will continue to recommend using Visual Studio Code.
Below, the unusual Atom 1.0 launch video:
Atom leaves a legacy
Atom will be available for download until December 15, 2022. But the project will not die there, not entirely. The editor's source code is open, which is why derivative projects can arise.
Max Brunsfeld, one of the main contributors to Atom, will follow this path along with other developers. If all goes well, the result of this work will be the Zed code editor.
It is also worth noting that, to a certain extent, Atom served as the basis for the Electron framework. This, in turn, was directed to various software, including Visual Studio Code itself.