THE paiN Gaming fought, but couldn't get over the vitality this Thursday (16) and said goodbye to BLAST Premier Spring Finals 2022 still in the group stage. The team lost to the European squad by 2 to 1 and ended up falling in the last position of Group A.
With the triumph, the French-Danish team advanced to the playoffs of the competition. However, it will begin its trajectory in the quarterfinals of the competition. Now, they will play against the second place in Group B, which will be defined this Thursday between OG and ENCE.
The series started at Nuke and Vitality didn't take long to show that it was the big favorite for the duel on one of the most classic maps in the game. Starting as Counter-Terrorist on the map chosen by paiN, he opened 7-0 on the scoreboard and already left the morale of Brazilians shaken.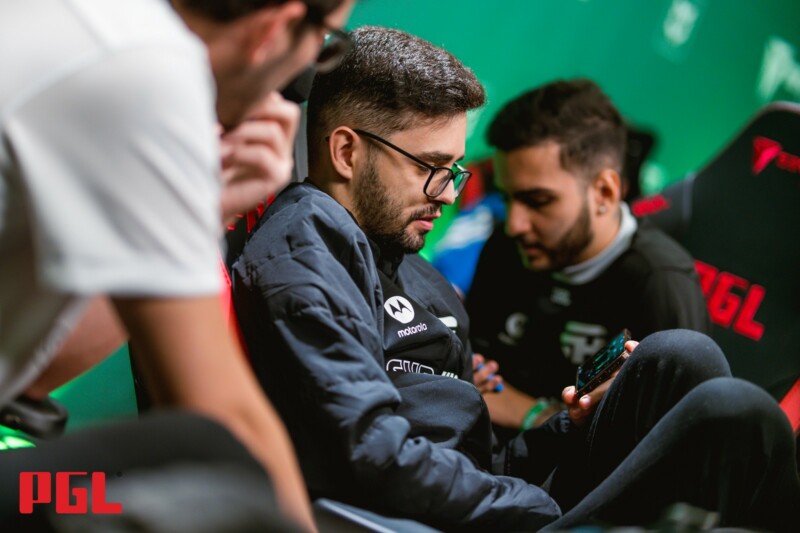 Photo: João Ferreira/PGL
In the final stretch of the first half, paiN Gaming managed to score three points to give some hope when acting as a Counter-Terrorist after turning 12 to 3. However, what was seen was a Vitality that managed to take the actions of the match also on the offensive side and closed the series by 16 to 3.
The Brazilians arrived on Dust 2, a map chosen by the French-Danish with the mission to win away from home. After losing the pistol round and economic rounds, paiN Gaming proved confident on the map and managed to win eight of the next nine rounds.
Vitality responded in the final stretch of the round and managed to reduce the difference to 8-7 and put pressure on the Brazilian team. The map was defined in specific rounds, with paiN Gaming managing to win clutch situations to take the economic advantage and the score to close the bill by 16 to 12.
Continue after ad
Overpass was the map that was left for the series to be defined between the teams. On the viaduct, paiN Gaming managed to win the initial round of pistols and opened a 3-0 lead to give hope to the Brazilians.
3de_nuke16
16de_dust212
4de_overpass16
However, he saw a powerful Vitality pushed by Peter "dupreeh" Rasmussen, who entered the match ready to define the confrontation. From Terrorista, paiN did little after the initial three rounds and saw opponents open an 11-4 lead.
Even playing Counter-Terrorist, the strongest side in Overpass, the Terrorists managed to dominate all actions after winning the pistol round. With the economic advantage, it didn't take long to close the match and manage to apply a solid advantage of 16 to 4 on the map.