We're almost entering the month of July, so it's time to check out the new list of free games and benefits for Amazon Prime Gaming subscribers.
Previously, the platform had already revealed that it will distribute more than 30 free games in July to celebrate Prime Day 2022. Between July 12th and 13th, players will be able to redeem: Mass Effect: Legendary Edition, Grid Legends, Need for Speed Heat, Star Wars Jedi Academy, Star Wars Jedi Knight II — Jedi Outcast and Star Wars Republic Commando.
Monthly, the service not only distributes a selection of games for the PC, but also a high amount of content within games such as League of Legends, Fall Guys and many others.



economy and market
28 June



entries
01 Jul
In July, Amazon Prime subscribers will be able to redeem Maniac Mansion, Suzerain, Fishing: North Atlantic and Fell Seal: Arbiter's Mark through Prime Gaming.
To redeem the desired items, simply access the official Prime Gaming page link below, click on the chosen reward and follow the steps displayed on the screen:
Free Games With Prime
Starting July 1, subscribers will be able to redeem the following titles:
Fell Seal: Arbiter's Mark
The June Prime free games, which are still available today, are Far Cry 4, Escape from Monkey Island, Astrologaster, Across the Grooves, Calico, and the WRC 8 FIA World Rally Championship.
On top of all that, Amazon is also currently giving away 25 indie games to Prime Members, which will be available for redemption until July 13th. The offer includes titles such as: Death Squared, Fatal Fury Special, Giana Sisters: Twisted Dreams, Gone Viral, Hue, Metal Slug 2, Pumped BMX Pro, Samurai Shodown II, The Darkside Detective and The King of Fighters 2002
free drops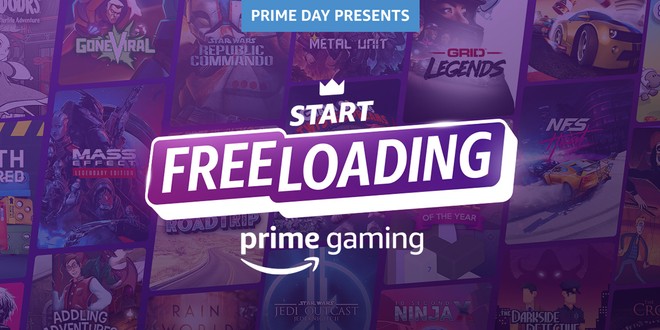 Amazon Prime Gaming will also offer in-game content in July for: NBA 2K, World of Warcraft, The Elder Scrolls Online, Call of Duty: Vanguard and Warzone, Red Dead Online, Grand Theft Auto Online, Apex Legends, League of Legends , Fall Guys, Lost Ark and New World.