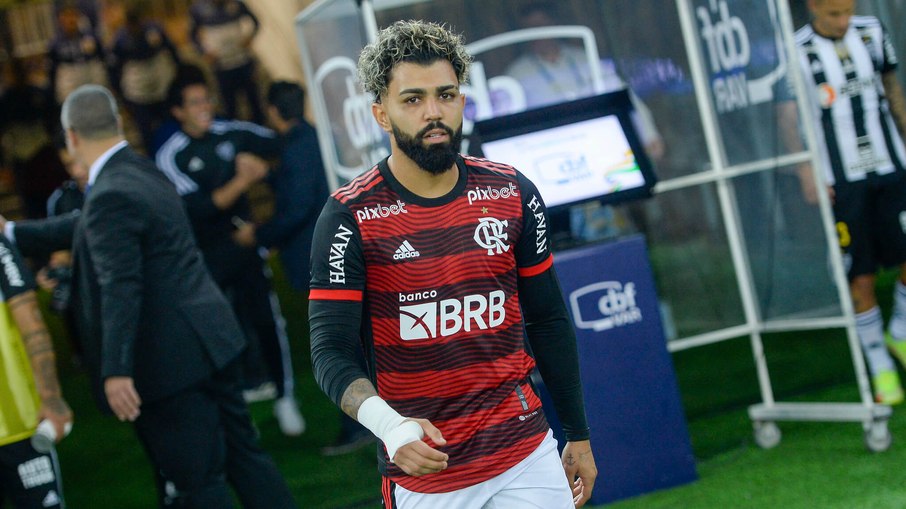 The party of the red-black fans in the classification of the Flamengo
for the quarter-finals of Brazil's Cup
did not go unnoticed by gabigol
. Last Wednesday, after Rubro-Negro beat Atlético-MG 2-0, the 25-year-old forward highlighted the "hell" organized by the fans at Maracanã. In addition, he did not fail to provoke the opponent once again, and recalled that Galo could have decided the spot with an elastic score at Mineirão, but they did not take advantage of the opportunity.
(Check out Gabigol's photo gallery below)
"Football, I think it's like Dorival told us, they change the characters, but the story is always the same. They had the chance to kill us and they didn't. Then they came to hell, and we killed them (laughs) )", Gabigol told 'FLA TV'.
"I said on the pitch that that goal could classify us, I have a Brazilian Cup final, and I knew that an away goal could change the whole game. They were in a better moment than ours, they could score more goals, but some players… some didn't, a player was making a lot of fun on the field. He was turning his face and chuckling to our bench", he added.
In addition to the classification in the Copa do Brasil, Flamengo is also guaranteed in the quarterfinals of Libertadores. However, it is still far from the leaders in the Brazilian Championship. On the other hand, Gabigol made it clear that, with the support of the fans, Rubro-Negro has improved and will be able to fight for evolution in the next matches of the Brasileirão.
"If you lose Saturday is already booing… I'm kidding (laughs). I think it could be a watershed. We played against a great team and great players. of the crowd, obviously. I think we trained very well in these two days, the teacher was very happy with the choices and movements.