Testing several different models of smartwatches from various brands for Canaltech reviews in recent months, I noticed that the models made by Huawei — from the simplest to the top of the line — record sleep data differently than I saw on devices from other brands. .
The results obtained with the smartwatches of the Chinese company are always very different from the devices of companies such as Samsung, Amazfit or Garmin.
To contextualize, this tracking is important to understand a little more about the user's state, after all, difficulties during sleep can say a lot about mental health.
In monitoring, data such as total sleep time and how much was recorded in each phase, such as REM sleep, light sleep and deep sleep are usually reported. Some models even include the blood oxygen saturation level, heart rate and even inform how much the user snored during the night and the quality of breathing.
The problem is that each manufacturer uses different methods to calculate sleep, whether through heart rate, breathing or other aspects. As a result, the result may be slightly different from one brand to another.
Generally, this difference is practically imperceptible, and if you change your watch, you may not notice that the result is slightly different.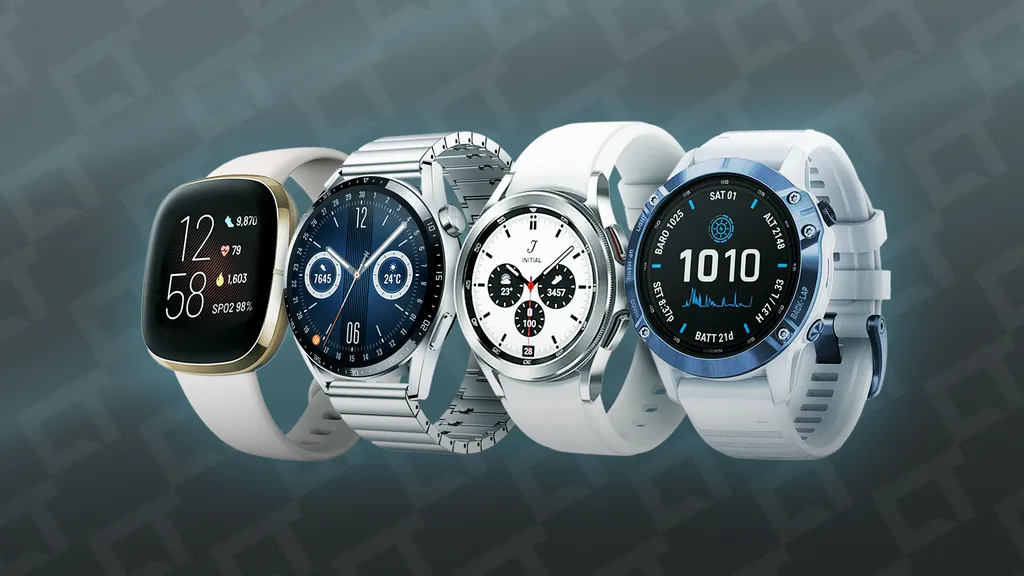 However, Huawei's smartwatches and smartbands follow a specific method and consequently deliver a very different result than most watches from other companies.
In the last few weeks, I've compared several smartwatches and used wearables from Huawei, Samsung, Amazfit, POCO, Realme, Fitbit and Garmin, to understand the difference between each one.
In some cases, the result was even similar, but most had a very big difference in relation to the data obtained on the Huawei device.
Models analyzed
Analysis method
In order to have a more efficient comparative result, I wore two watches a night—one on each wrist, of course. On the right I always used the Huawei Watch GTR 3 and on the left I switched between the other models analyzed, always one per night.
In this way, it was possible to find out the result of each one and make a more realistic comparison between them.
Main results
For starters, it is important to emphasize one thing: I have been using a few different models of smartwatches for a while now and I always keep them on my wrist at night. This mainly allowed me to get to know my sleep routine better: how long on average I sleep, how long I am in deep, light, REM sleep, among other aspects.
The surprise came when I started using a Huawei model and I saw that the results were always different, very different from what I had recorded so far. At first, I thought it was a specificity of the unit I tested, but this was repeated in other watches of the brand.
So, I decided to make a bigger comparison to understand if the difference occurs with the main manufacturers and, of course, why this happens.
Wearing a Galaxy Watch 4 Classic on one wrist and the Huawei Watch GT 3 on the other in the same night, the difference in deep sleep was more than an hour from one to the other. Light sleep and REM sleep data were also quite different.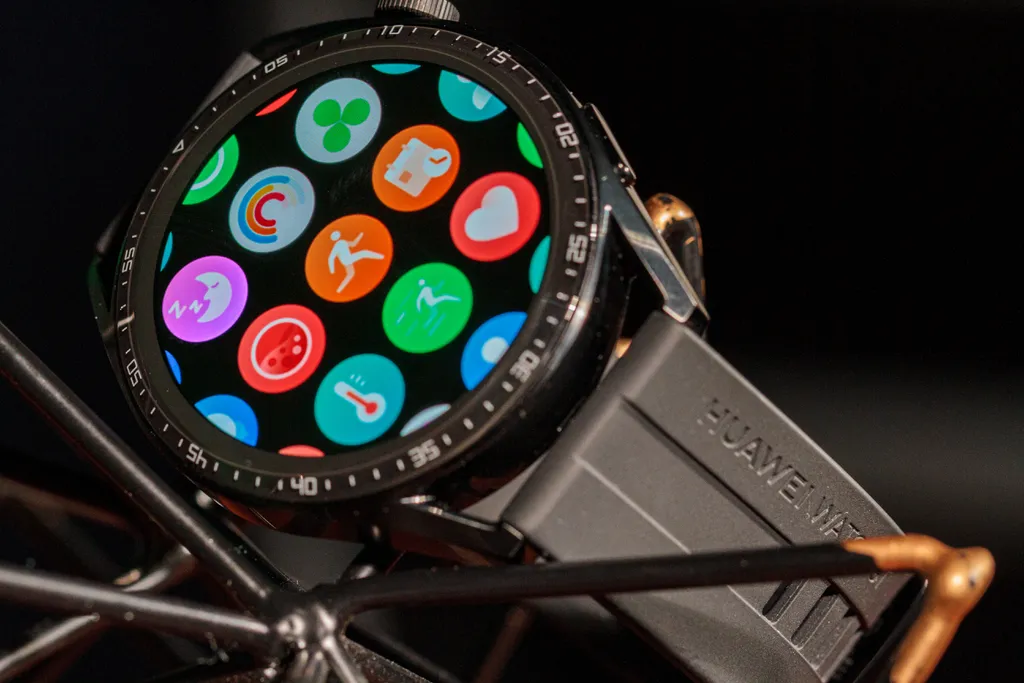 In practice, Huawei's results show that I have a much healthier sleep than the Samsung model, since the amount of deep sleep was greater and, consequently, the rest was also greater.
When I compared the Huawei wearable with a Garmin Fenix ​​6 Pro Solar the difference was much bigger. It was 39 minutes of deep sleep on Garmin and 2 hours and six minutes on Huawei. This discrepancy is repeated in comparisons with the Amazfit GTS 2 Mini, Amazfit GTR 3 Pro and Fitbit Versa 3.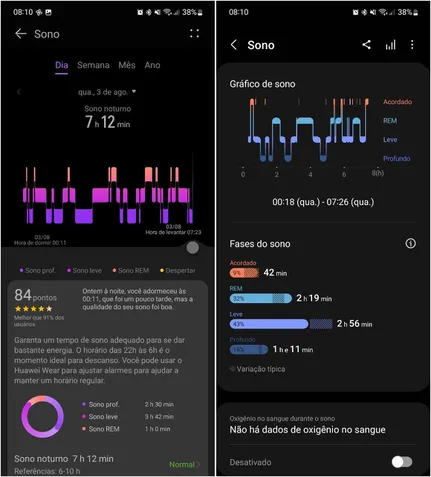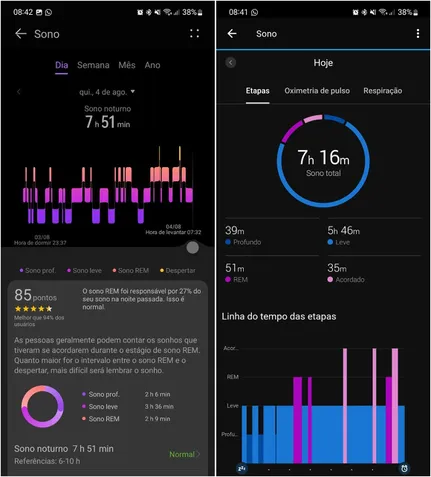 Only with two models the result was more similar: with the POCO Watch and with the Realme Watch 2. Interestingly, there are two entry models with a more basic sleep monitor, without more advanced monitoring features.
POCO, for example, recorded 2h10 of deep sleep in a night that Huawei recorded 2h19 minutes. Realme, on the other hand, had even more time of deep sleep: it was 2h53 against Huawei's 2h18.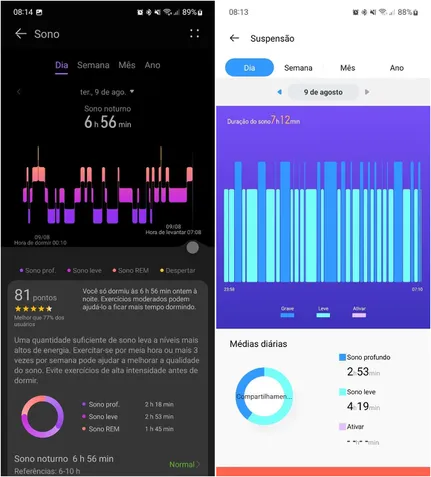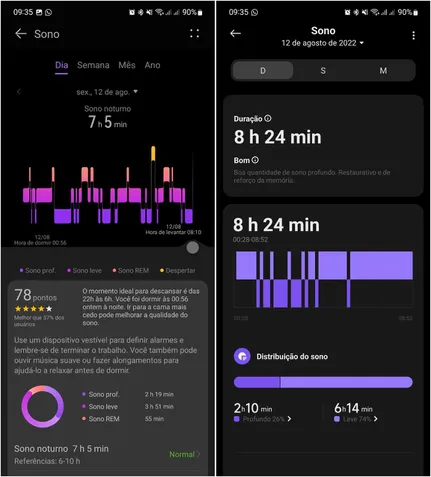 I also did a comparison analysis with two non-Huawei models, in order to attest if there is too much divergence in the sleep monitoring of "random" brands. For this, I used the Galaxy Watch 4 Classic and the Garmin Fenix ​​6 Pro Solar, which showed good performance for tracking data at night.
In this "clash", they had a deep sleep — which was the data I used the most in this comparison — very similar, only REM sleep had a slightly big difference, but not as much as what was seen in the reviews with the Huawei Watch GT 3.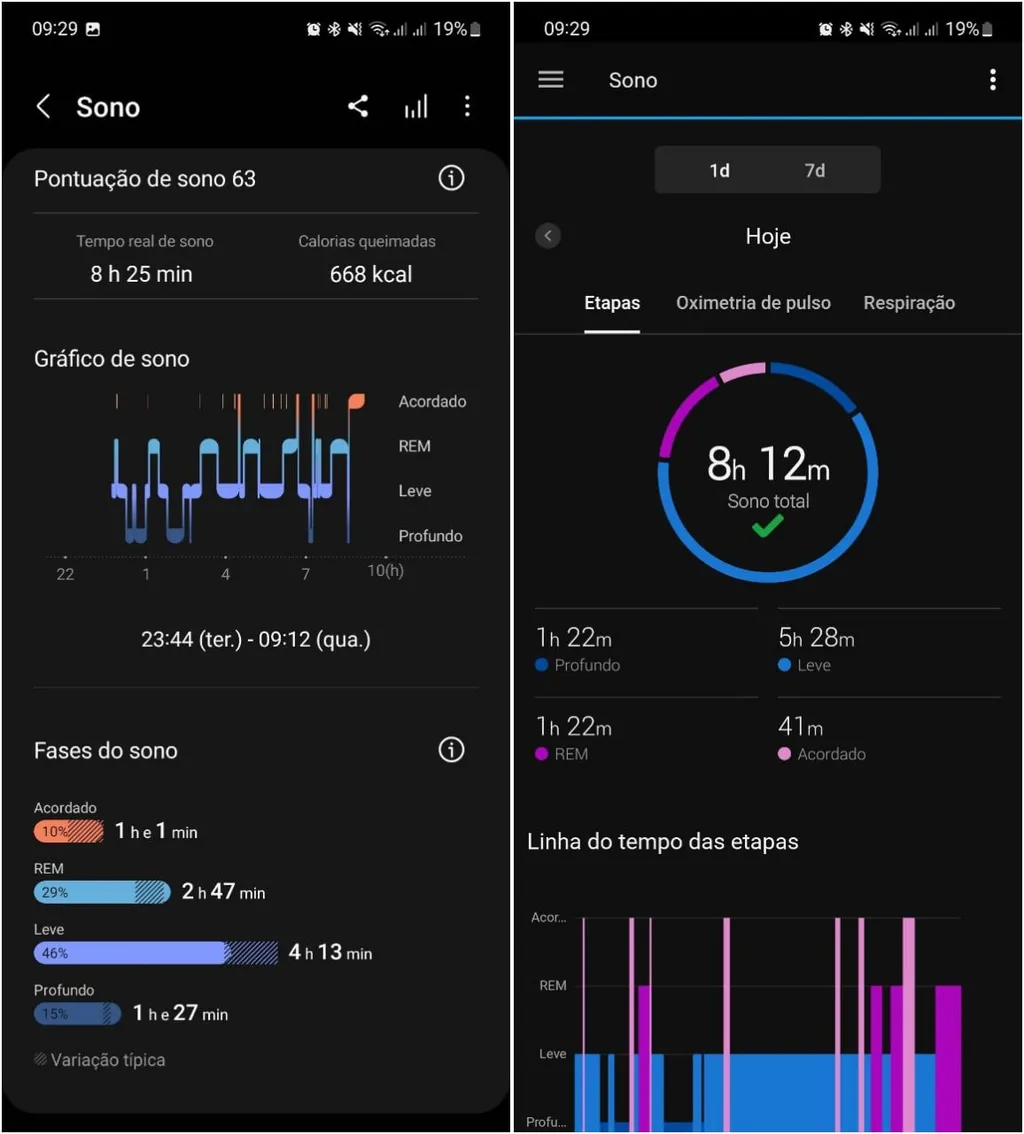 Huawei's explanation for its different sleep tracking
I contacted Huawei to understand the reason for this different behavior of the brand's watches compared to most other smartwatches and smartbands available on the market.
According to the manufacturer, this difference must occur due to the analysis method used by it and by the other companies. The Chinese did not highlight, precisely, why this occurs in practice, but revealed how monitoring is done on their watches.
The company explains that the conventional method – which is used by hospitals and gives a more accurate result on data during sleep – cannot be applied to portable devices, such as smartwatches and smartbands.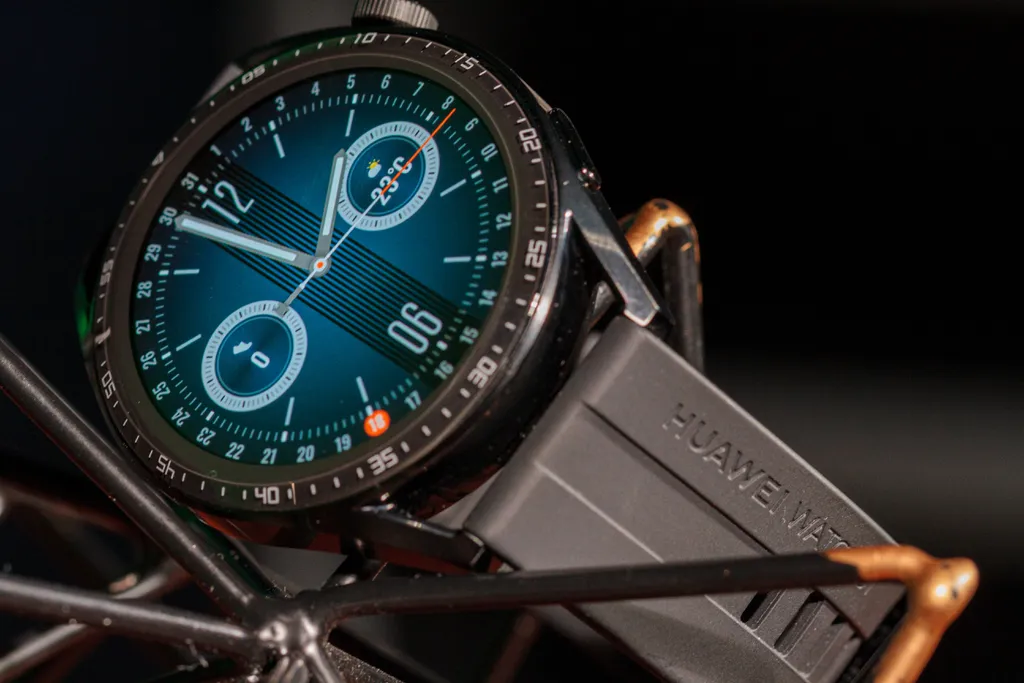 Still, Huawei works with important and renowned research institutes around the world to apply an efficient study method. Check out the full explanation of the brand:
Hospitals often use polysomnography (PSG) technology to record and analyze physiological signals such as EEG, ECG, EMG, EYE and nasal airflow to achieve sleep monitoring, but its portability is not high; Huawei Watch sleep algorithm uses Photoplethysmography (PPG) signals, which extracts respiratory waves RRI and electrodermal response (EDR), and uses the relationship between frequency spectrum and sleep stages during cardiopulmonary coupling to achieve an accurate correlation with PSG In addition to working with Harvard Medical School, the Huawei sleep algorithm has worked with both the University of Bern Switzerland and Peking University Hospital Number 6, and is able to achieve over 93% accuracy in the integrated sleep duration. sleep compared to hospital PSG tests.
In short, the company defends its sleep tracking method saying it is based on realistic medical processes, but also comments that it could not say exactly where its system differs from rivals, as they are not open, and the Chinese does not have access. to them.
In any case, no smart watch or bracelet would be able to fully track your sleep, at least not with current technology. So, if you have a serious problem sleeping, it's more important to look for a specialist doctor than to buy a watch like the ones we tested to check your health.
The data they generate is more for unassuming tracking. In other words, if you switch smartwatches or smartbands and notice any sleep tracking discrepancies, don't worry. There is a better chance that different measurement methods affected the analysis than that you "slept differently" on a given night.