Here are the first images of the sequel to "Knives Out" (there is also a release date)
Daniel Craig brings Detective Blanc back to life. This time, the cast will include the likes of Kate Hudson and Ethan Hawke.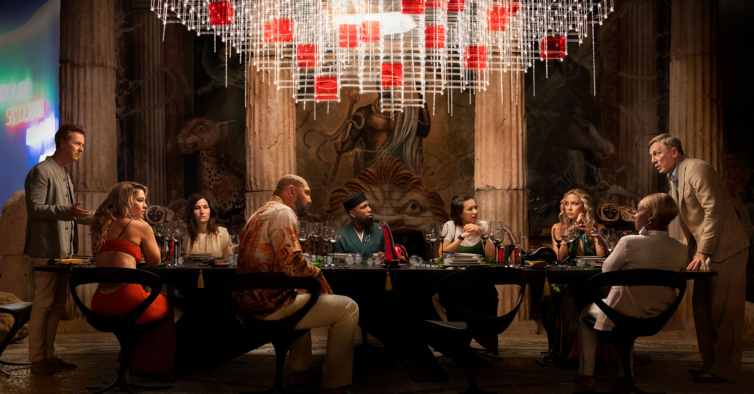 KNIVES OUT 2 Edward Norton, Kathryn Hahn, Dave Bautista, Leslie Odom, JR. , Janelle Monae and Daniel Craig
The anxiety generated by the imminent release of the sequel to "Knives Out" is growing. "Glass Onion: A Knives Out Mystery" premieres on Netflix on December 23rd, which means we still have to wait practically until Christmas to dive into another dose of mystery. Fortunately, some images of the project are already being released.
Daniel Craig returns as Detective Benoit Blanc. This time, the narrative takes place in Greece, where he investigates another bizarre murder. The cast will also feature Edward Norton, who will play Miles Bron, a billionaire who welcomes some friends to his private island.
These will be played by Ethan Hawke, Janelle Monáe, Kathryn Hahn, Leslie Odom Jr., Jessica Henwick, Madelyn Cline, Kate Hudson and Dave Bautista. It is during this getaway that someone dies, but they don't immediately discover why (or who is responsible for the act).
"Let's get to know Blanc better", said Rian Johnson, the director, during an event to publicize the news of the streaming platform. "In the first, the character of Ana de Armas was the main protagonist, while Blanc was a threat, almost like the antagonist. In this, he is invited to go to the island where the murder takes place. Let's get to know these people through their eyes," he added.
Nothing brings friends together like a killer party.Daniel Craig, Edward Norton, Janelle Monáe, Kathryn Hahn, Leslie…

Posted by Netflix on Monday, August 22, 2022