That the cell phone has become an essential item in most people's lives, no one has any doubts. But can one of those more basic models, the so-called feature phone or "peba", still be relevant to some user profile in 2022?
Today, it is practically impossible to live in the modern world without having a cell phone. In general terms, the device ended up replacing the landline, photographic and video cameras, in addition to the agenda, calendar and even bank branches, among others.
More than that, smartphones also replace the computer in several situations, such as when we use them to edit photos and videos, in video calls and other more complex situations.
Therefore, it is common for many people to doubt that devices that basically work to make and receive voice calls can still be useful.
In this article, I will mention some situations in which feature phones appear as a good choice for cell phones, replacing entry-level smartphones.
What is a feature phone?
Feature phones are basic cell phones, which refer to models launched in the early 2000s. They are essentially for users who need to keep in touch via regular phone calls, without using the internet.
In some cases, they already allow the installation of some social networking apps, but the operation is quite rudimentary, especially since they don't have large touchscreens. Interaction is done through directional buttons and the physical keyboard.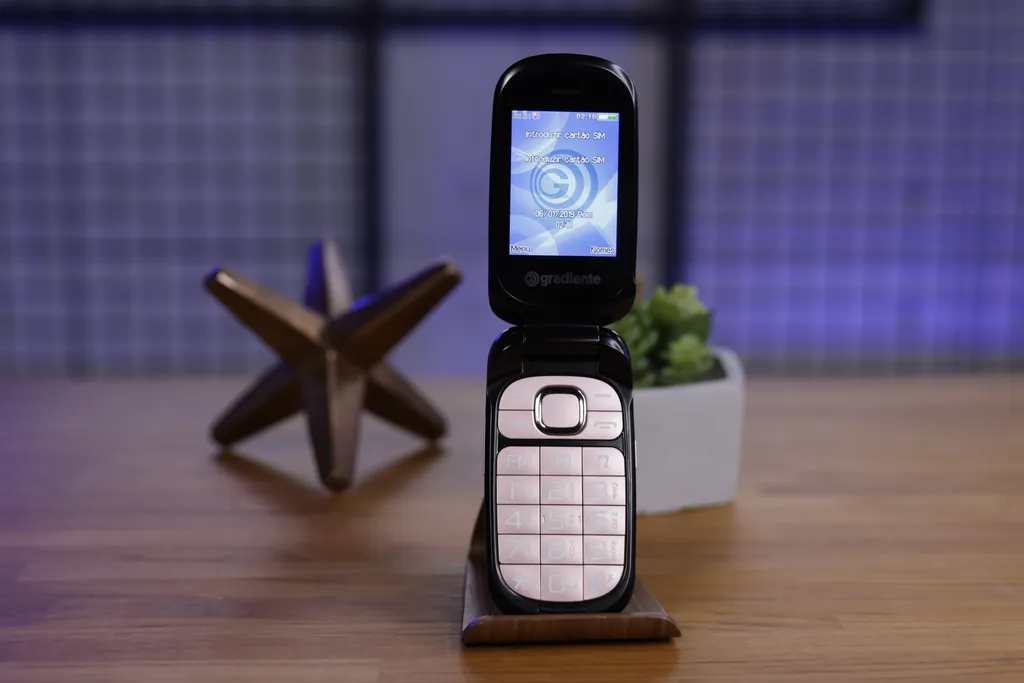 Feature phones can also access the internet, but as they are simple devices, the speed is only sufficient to access basic features such as email and instant messaging. They are good quick fixes in emergency situations or for those who communicate little.
In order to outline the profiles of users who can benefit from a feature phone, we must list the advantages and disadvantages of these devices in relation to smartphones.
Advantages of basic cell phones
Even though they are much simpler than smartphones, basic cell phones have some advantages that can be crucial for certain users. As the saying goes: "there is no bad product, but expensive product".
Therefore, we need to emphasize that these devices are aimed at specific users. See in which situations they excel in front of smartphones:
Price
As they are extremely simple, feature phones are also very cheap. Some of them can be purchased for less than the single installment needed to buy a smartphone;
portability
Feature phones don't have advanced features or big screens. Therefore, they are very compact and can be easily stored in any type of pocket.
Drums
Precisely because they are simple, feature phones have a battery life far superior to that of any smartphone. In some cases, these appliances can spend weeks away from the outlet.
Durability
Feature phones are small, lightweight, made entirely of plastic and have screens that are just a few inches. Therefore, they are much more resistant to drops than smartphones. In addition, they withstand exposure to dust and the like, even though they do not have any type of certification.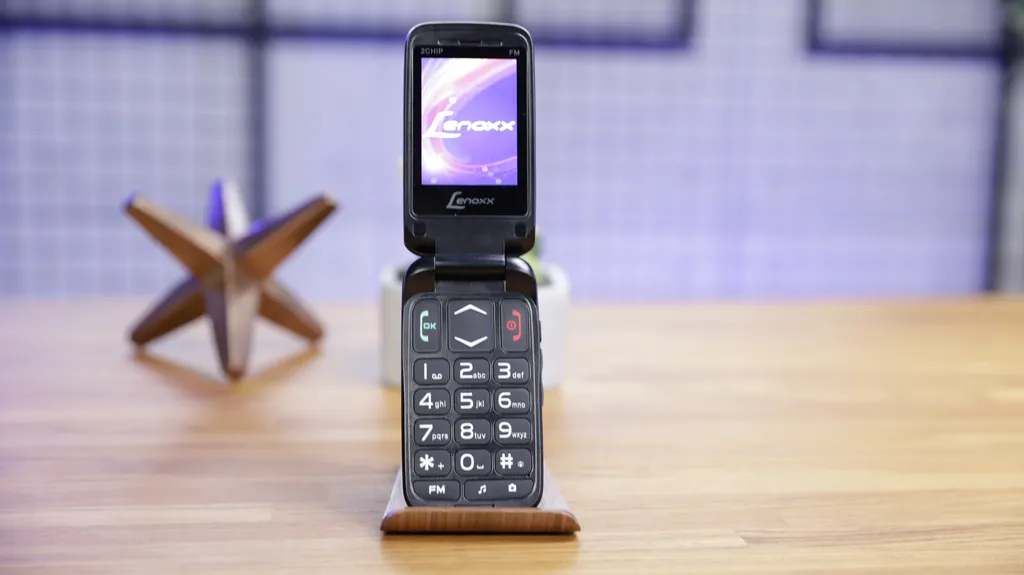 Disadvantages of feature phones
When comparing feature phones with smartphones, we need to take into account that the simplest devices are manufactured with a focus on cost-effectiveness, and in no way are they intended to replace other equipment.
These are the issues in which feature phones are at a disadvantage compared to smartphones:
Camera
Not all feature phones have a built-in camera. And when it is present, it is of the VGA type, serving only for emergency situations. Forget about selfies or videos for social networks.
small screen
Basic cell phones have a much smaller screen than smartphones, usually less than 3 inches. The focus here is on viewing basic information, not videos or photos.
physical keyboard
As feature phones have a reduced screen, it's not worth them to be touch sensitive. Therefore, these devices have a physical keyboard for entering information.
Operational system
As might be expected, the feature phones do not run Android or any other advanced operating systems. Some models may come with KaiOS, which allows the use of some popular apps, such as Facebook, WhatsApp, and others.
internal storage
These simple cell phones have very limited internal storage. Some models can play MP3 files, but you will need to use microSD cards if they support it.
No water resistance
Feature phones resist drops well, but do not provide protection against water. Therefore, it is good to keep them away from the sea or the pool.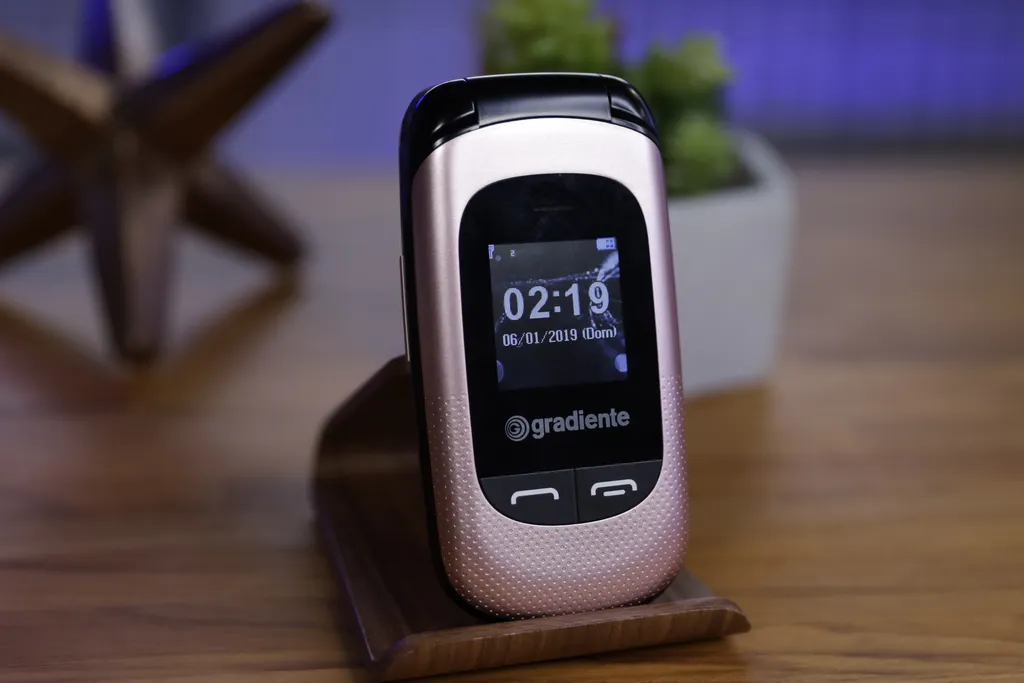 Who are feature phones useful for?
Feature phones can serve very well for elderly people or people who are not used to the latest technologies, but who need to make or receive calls occasionally. Thinking about this type of situation, many models of feature phones have an "SOS" button, which can dial a specific number with just one touch.
Some companies provide this type of device to employees in order to keep them in touch, whether or not they have a smartphone.
In some situations, basic cell phones are perfect for allowing communication between two people, without a more advanced device being used for improper purposes. In this way, there is greater guarantee that communication will not be hindered by issues related to misuse of the device.
There are still people who do not make a point of using social networks, and therefore do not need a smartphone with a powerful camera. On the other hand, they need to get calls from time to time, and they enjoy listening to FM radio to stay informed. In these cases, feature phones fit like a glove.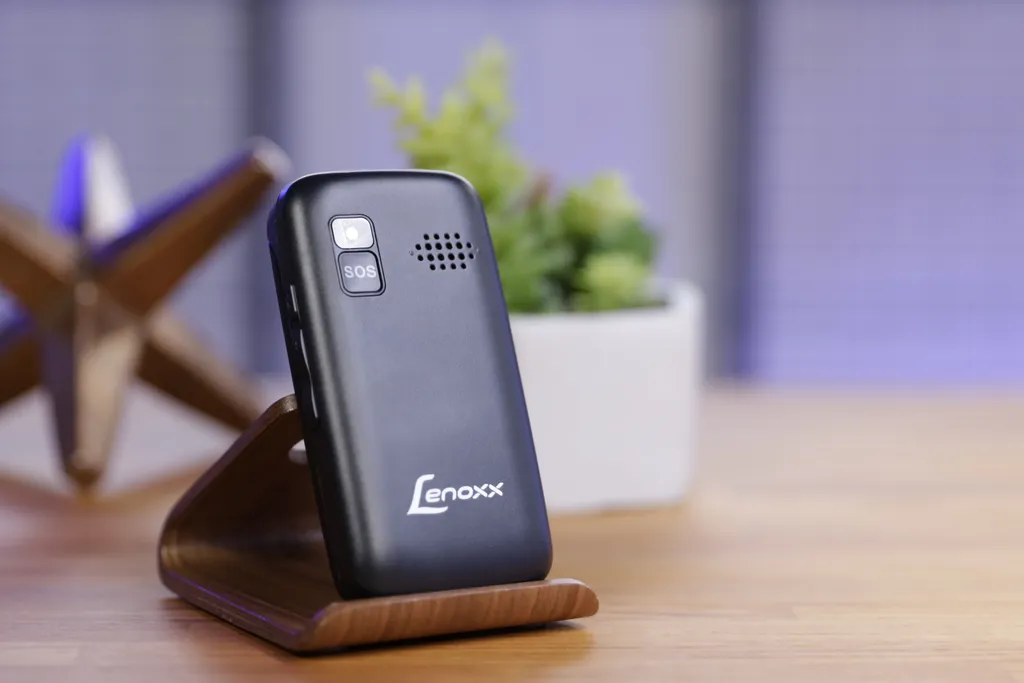 Feature phones are also useful when a person needs to spend many days isolated in a place where there is no electricity. Even the most powerful power banks can only provide a few recharges for smartphones. Meanwhile, some basic cell phones can go up to weeks without needing to recharge.
Another situation in which the "peba" cell phone is very useful is when we want to preserve the security of our smartphone, which may have cost us a good amount of money. Thus, we leave the main device at home and still have a way to make or receive a call, if necessary.
Is it worth buying a basic cell phone in 2022?
As we have seen, feature phones are cell phones much simpler than smartphones and have look and features based on models released decades ago.
Even so, they still have basic communication functionality and features that can be useful to certain types of users.
Furthermore, they are very cheap, with some models being sold for less than R$150. In comparative terms, the Samsung Galaxy A03 Core, which is one of the cheapest smartphones in Brazil, has a price that can go over R$700. .
Therefore, feature phones do a good job of providing essential communication features while maintaining a more affordable price for less demanding users.