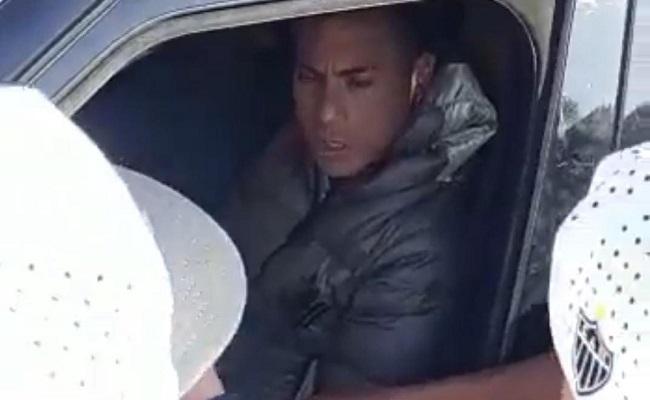 The organized crowd Galoucura protested in front of the entrance port of Cidade do Galo, on the morning of this Wednesday (24/8). Atltico's most demanded player was the Chilean Eduardo Vargas, who was recently punished by Atltico for being sent off against Palmeiras, in the match that led to the elimination of alvinegra in the quarter-finals of the Copa Libertadores.
Dressed in white, members of Galoucura surrounded the car and put pressure on the 32-year-old Chilean striker. "If you're not satisfied, you can ask to walk," said one of the fans.
The menacing tone raised the tension in the place: "The crowd is the club's greatest asset. So, you respect the Rooster. If it's at night, we'll pick you up. We're aware that you're in several clubs."
Vargas denied: "What ballad?". Members of Galoucura replied: "Do you think we're silly?". The intimidation continued until the attacker entered the training ground.
One of the biggest salaries of the alvinegro cast, Vargas has a contract with Atltico until December 2024.
Vargas is going through one of the most difficult moments in his time at Atltico. He arrived at the club in November 2020 and gradually gained space in the team. In 2021, he reached the peak, with 43 games, 13 goals and four assists.
This season, there were 29 games and only two goals. The lowest point of the year was the red card received by the Chilean in the last move by Cuca, who publicly criticized him.
"There's no explanation for being expelled in a decision. An experienced guy, from the national team, who will take the penalty. There's no explanation. I want to hear something from him so I can make a decision later", he said.
After that night, Atltico's board heard Vargas, who admitted the mistake, and decided to punish him in two ways: fine and removal from the next game, the 1-0 victory over Coritiba, in Couto Pereira, for the Brazilian Championship, last Sunday.
---