Samsung should standardize the feature of automatically inserting a "watermark" on your photographs with the update to One UI 5.0. This will make it possible to easily activate the brand on all mobile phones of the manufacturer that are updated with this version of the operating system.
Despite the name, the watermark is actually an automatic stamp on the photographs indicating information about the image, especially on which cell phone model it was captured. It is quite common on Android devices and Samsung already offered the feature on several of its more affordable and intermediate devices. One UI 5.0 should make it the default feature on all phones with the system, which brings the watermark to premium devices as well.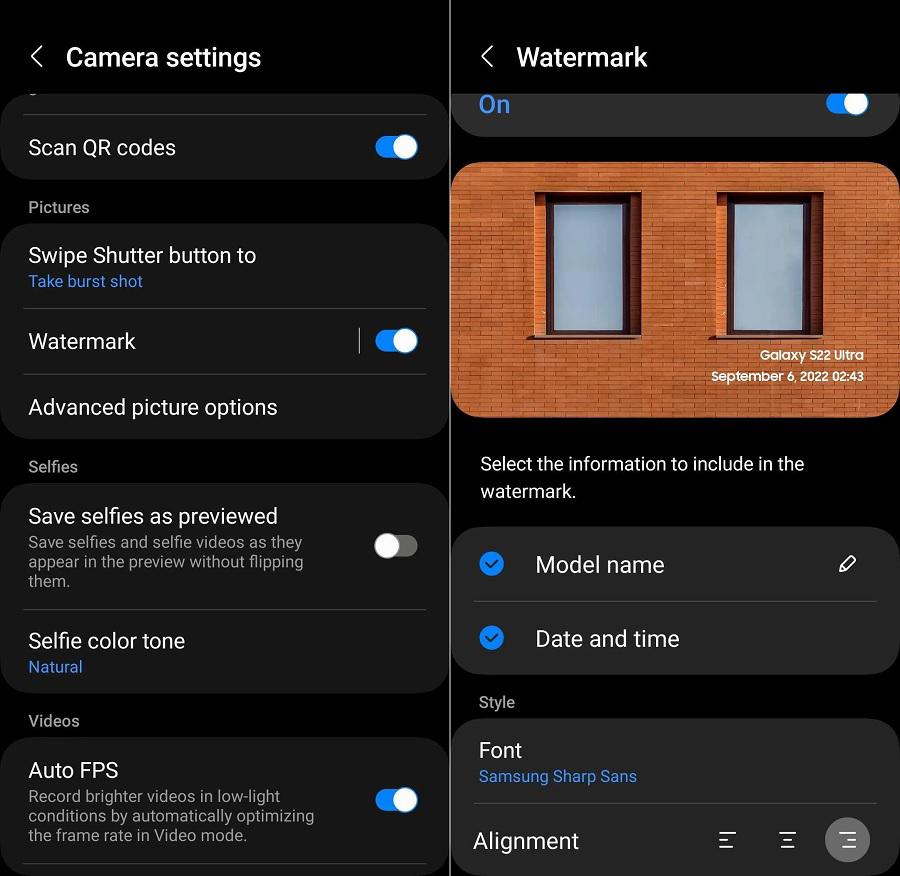 Watermark settings in One UI 5.0 menuSource: SamMobile
The most interesting thing is to note that there are several options for the watermark. You can choose what appears written, including custom text in place of the cell phone model name. You can also turn on or off the timestamp when the photo was taken, choose the alignment of the mark and even the font of your letters.
One UI 5.0 does not yet have a specific date for its distribution to the general public, but it should start arriving in October.