To prepare for Baywatch, Zac Efron says he took medication and underwent intensive training, which caused insomnia and depression.
Not always everything goes well during the artist's preparation to embody a character. In an interview with Men's Health, Zac Efron opened up and talked about the devastating effects he had on his exercise routine to play the character Matt in the movie Baywatch (2017), also starring Dwayne Johnson and Alexandra Daddario.
In preparation for the film, Zack Efron reveals that he took diuretics, underwent intensive training and ate the same three meals every day. At the time, he would wake up at 4am to exercise, regardless of how late filming was the day before. "I started to develop insomnia and fell into a really bad depression for a long time. Something about that experience burned me. I had a hard time getting back to normal. Ultimately, they attributed the side effects to taking too many diuretics for too long, and that ended up screwing something up."
Efron says the look of his body for Baywatch is not the ideal image type to achieve. "There is little water in the skin. It's fake, it looks like CGI. To get to this body, it required me to take these drugs. I prefer to have an extra percentage of body fat."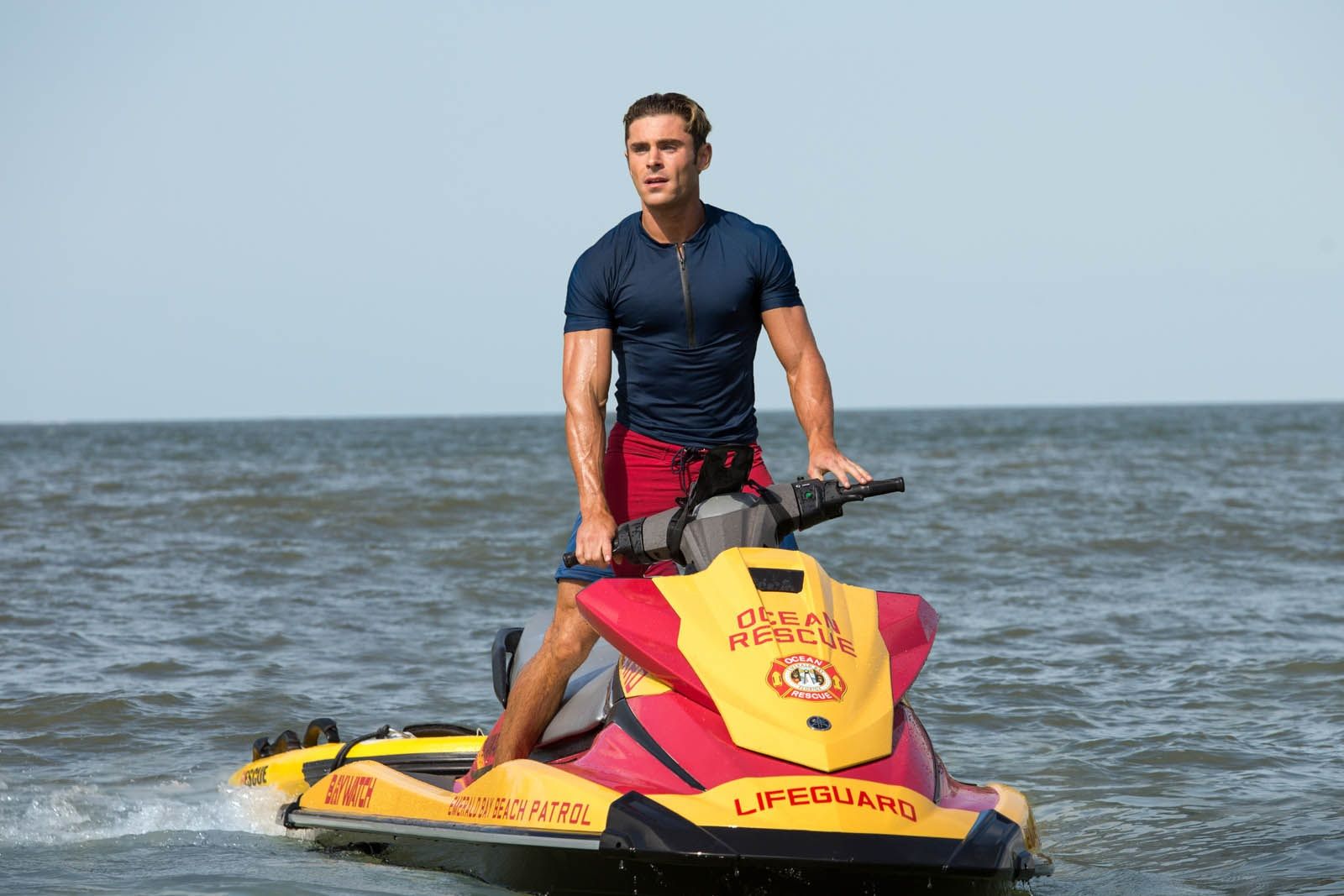 It wasn't until six months after the film was produced that the actor started to feel better again. And as a reaction to the intense training, Zack Efron decided to see what it was like to "get out of shape", which also turned out to be a "miserable" process for him. "At one point, that was a dream of mine – 'What would it be like to not have to be in shape all the time?' 'What if I just let go?' So I tried to do that and I was successful. But I thought that would be amazing, but it wasn't that much. My body didn't feel healthy. I didn't feel alive. I felt bogged down and slow."
Even striving in physical activity, Zac Efron adopted the 'conscious' training, without exaggeration or with the use of medication. "When you commit to the body, you get there. From that point forward, you conquer something deep within yourself. That's the simplest philosophy: Anything you don't want to do, make a habit of it."
Zac Efron is known for starring in the hit trilogy High School Musical (2006 – 2008), the musicals Hairspray (2007) and The Greatest Showman (2017), the true crime feature Ted Bundy: The Irresistible Face of Evil (2019), the adaptation of Stephen King's novel Flames of Vengeance (2022), as well as his documentary series Curta Essa Com Zac Efron (2020) on Netflix. Soon, the actor will star in the movie Operation Beer, which premieres on September 30 on Apple TV+.