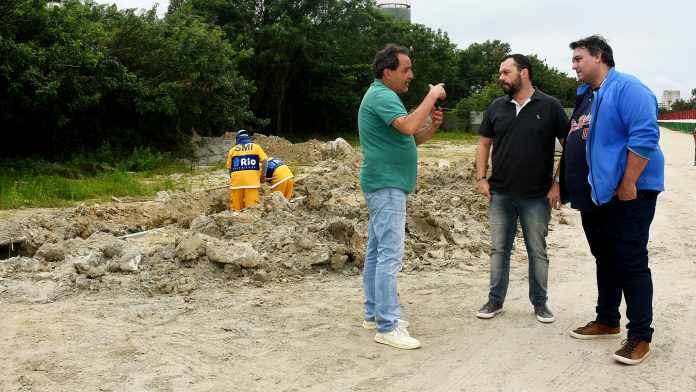 President of Fluminense, Mário Bittencourt closely follows the beginning of the urbanization works of the street that gives access to CT Carlos Castilho, in Barra da Tijuca. The work is part of the process of improving the structure of the tricolor Training Center and is expected to be completed by April 28, 2023.
– Since the beginning of the administration, we had been looking for solutions so that we could build this access street. We had a lot of help from Deley, who is an idol of Fluminense and has a very good relationship with the city hall, and from Edmundo Coelho, who also had this fundamental work for us today to fulfill this dream of having the street. It was a lengthy process, but a serious process and a lot of work – said President Mário Bittencourt, who highlighted the advances made by the CT in recent years:
– In the last three years we have carried out several works, several interventions that were allowed with partial occupancy. Now the street will make it possible for us to have a permanent occupancy, which will help us to build, for example, the hotel sector, the industrial kitchen and other things to give even more structure to the players. So this work is not just to improve access. In addition, it makes it possible for us to have all the definitive documentation to, then, complete the CT works. It will be another victory, another conquest of our CT, another stage won".