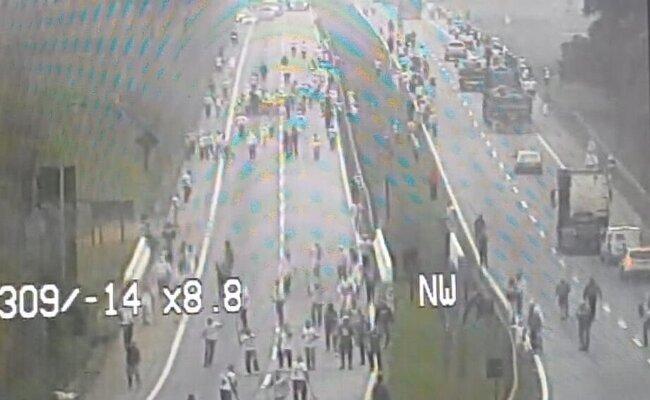 A generalized fight between organized supporters of Cruzeiro and Palmeiras closed Rodovia Ferno Dias (BR-381), in Carmpolis de Minas, from 10:30 am to noon this Wednesday (28/9). The Federal Highway Police (PRF) went to the scene and cleared the road.
The main connection between Minas Gerais and So Paulo is Ferno Dias (BR-381). That's why the organized clashed on this highway.
In videos that circulate on social networks, it is possible to observe strong scenes of violence. Overall, they show Palmeiras fans being beaten, with bleeding and various bruises all over their bodies.
Cruzeiro fans had wooden and metal clubs in their hands.
"Mfia Azul lost, lost, lost", says a fan while attacking a member of Mancha Alviverde.
"You can see that we're not cowards," says another fan, as he guides a beaten palmeirense down the road.
Based on the videos, it is noted that one of the fans who were raped appeared to be the president of Mancha Alviverde, Jorge Lus. Members of the Blue Mafia possibly stole the rival leader's wallet, banners and clothes.
According to the PRF, there is still no official information on victims.
---