The smart watch from China's Mibro (T1) hit the market doing everything that models from brands like Samsung and Apple do, without charging much for it. With this watch you will have a more organized work and social routine and extra help to improve your performance in physical activities. Check out more details of this device that is at half price and still has a discount coupon at the end of the text.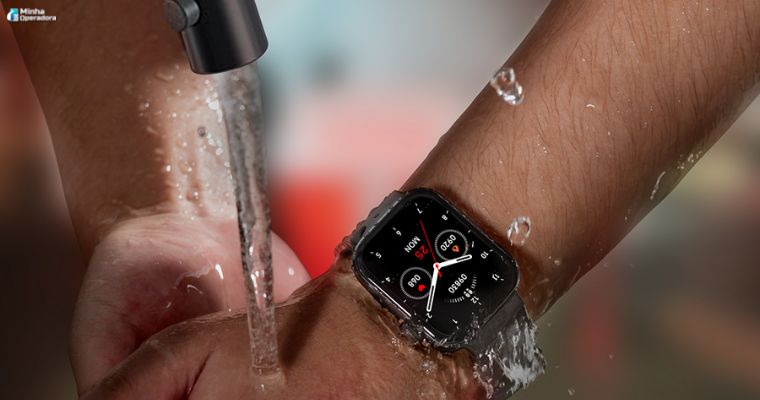 Have you ever thought about getting a call and you can answer just by turning your wrist? This watch even makes it possible to answer calls very conveniently, because the device has Bluetooth 5.0, which allows this type of interaction at a distance.
Mibro T1 is practicality and agility
This watch will be your smart assistant for your running routine. In addition to calls, it also supports SMS, weather, alarm clock and various other types of notifications.
That is, with Mibro, you no longer need to use your cell phone to see any information about your schedule or be in contact with someone, just lift your wrist and check. This is a hand on the wheel when you are stopped in traffic or exercising and can't be distracted by your cell phone.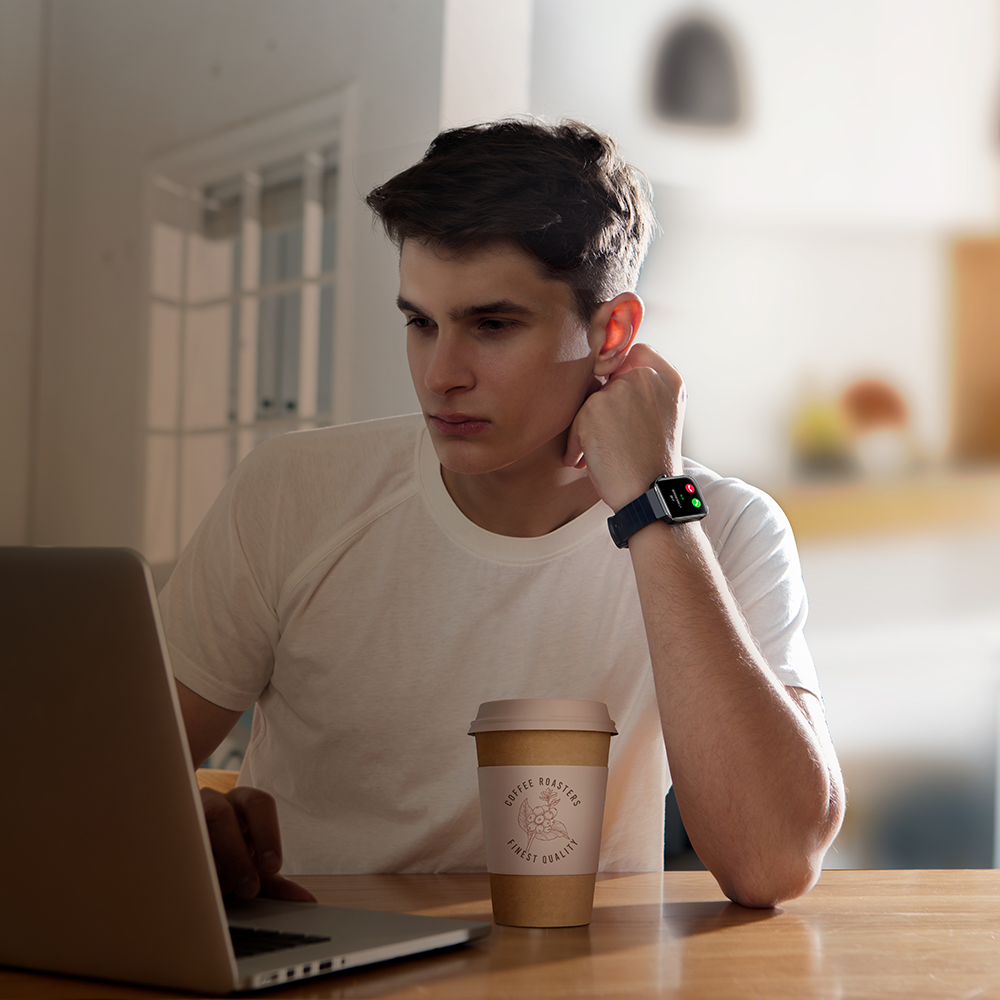 Personalization, image quality and long battery life
The Mibro T1 even offers several customization modes. So, you can make your device look your way, your way.
The display has 301ppi, 1.6′ Amoled screen and a large color space. This provides you with a true visual feast. The image quality in the right measure for you to use this device to improve your routine.
Another great differential of this smart watch is the long battery life. A single full charge guarantees seven days of charge. So you have peace of mind and stability to make the most of this device.
Your exercise routine will never be the same after Mibro
Mibro allows you to balance your running life and still improve your sports routine. There are 20 special modes to monitor physical activity. In addition, you have some specifications that are great differentials:
Your progress is automatically measured as you use it;
Automatic recognition of "Execution Mode", without having to open it manually;
The watch is connected to the cell phone's GPS, so each physical activity generates a trajectory map;
You can share your sports performance with your friends;
Even heart rate status, blood oxygen levels and sleep quality are possible to monitor.
And even for moments of rain, the Mibro T1 won't let you down! This watch has waterproofing, which allows small humidity not to interfere with the performance of the device. That is, even in common routine activities such as washing your hands or dishes, this device will accompany you with quality.
How much does it cost and how to buy Mibro
The Mibro T1 is available on AliExpress and costs US$119.98. But until September 30, it will be possible to buy it for US$ 59.99 (about R$ 307). And you can get bigger discount using code MIBROT10926.
Datasheet
Name: Mibro Watch T1
Dimension: 43.5*35*11.3mm (without heart rate head)
Size: 20mm wide and 248mm long
Weight: 53.5g (including handle)
Material: Metal + liquid silica gel
Screen: 1.6′ Amoled HD
Speaker: 2 ATM waterproof
Microphone: Anti-interference silicone
Battery: 7 days in daily mode, 45 days in basic mode
Charging: Magnetic
Bluetooth: V 5.0
Sensor: optical heart rate, SpO2 sensor, accelerometer
Waterproof: 2 ATM