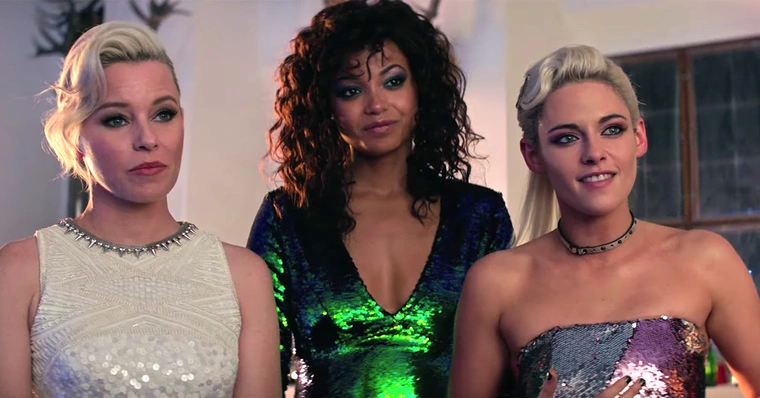 Director says she and the marketing team had different views on the film.
The reboot of The Panthers was launched in 2019, bringing Kristen Stewart (Twilight), Naomi Scott (Aladdin) and Ella Balinska (resident Evil) as the trio of protagonists. Despite the cast, the film did not do well at the box office, grossing only $73 million worldwide, a figure very close to its production cost of $50 million. Now, Elizabeth Banksthe film's director, blamed the film's marketing for its failure.
With one mixed reception from critics, the film garnered praise for Naomi Scott. However, part of the public began to complain, still during the promotion stage of the feature, that it would be "too feminist".
Elizabeth Banks talked about this in an interview with the New York Times, stating that marketing was the main factor in the failure of The Panthers.
"I am proud of the film. I loved Kristen Stewart being funny and light. I loved introducing Ella Balinska to the world. I loved working with Patrick Stewart. It was an amazing experience," said Banks. "It was pretty stressful, in part because when women do something in Hollywood, it becomes this story. There was a story around Charlie's Angels that I was creating some feminist manifesto. I was just making an action movie."
Banks continued:
"I would have liked to do 'Mission: Impossible,' but women aren't directing 'Mission: Impossible.' I was able to direct an action movie, frankly, because it was starring women and I'm a female director, and that's the limit of Hollywood right now." said. "I wish the movie hadn't been presented as just for girls, because I didn't make it just for girls. There was a mismatch on the marketing side with mine."
In addition to driving The Panthers, Banks is also an actress, having acted in the franchise Hunger Games, like Effie Trinket, and in power Rangers, 2017, as Rita Repulsa. She is currently directing a movie called Cocaine Bearscheduled to be released in 2023.
Also check: