posted on 09/28/2022 22:58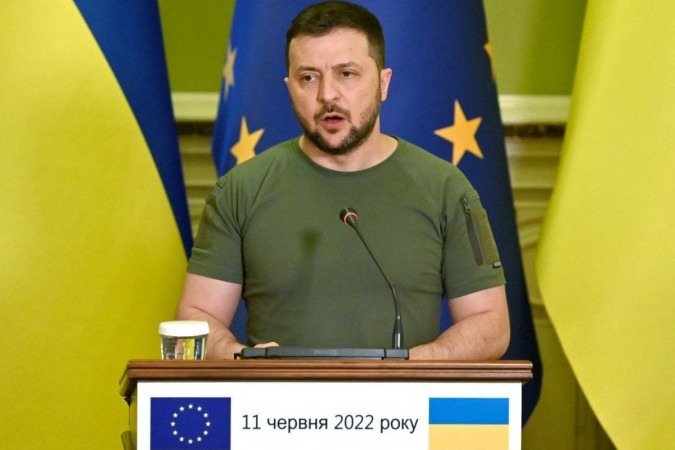 (credit: Sergei SUPINSKY/AFP)
Ukraine's President Volodymyr Zelensky spoke with a number of European leaders about referendums held in eastern areas of the country on the regions' eventual accession to Russia. In the dialogues, the leaders called the votes illegal, and, in the case of German Federal Chancellor Olaf Scholz, the leader said that Germany "will never recognize the supposed results".
On his Twitter account, the chancellor said he had assured Zelensky that the referendums would not be accepted, and said that the votes that Russian President Vladimir Putin conducted in the illegally occupied areas of Ukraine are "useless" and illegal under international law. In a similar vein, UK Prime Minister Liz Truss said she had underlined support for Kiev in "the light of Russia's false referendums, which we will never recognise". In addition, the Briton said she discussed ways to protect Ukraine's gas supply.
On the same social network, Zelensky wrote about a conversation with the President of the European Council, Charles Michel. The Ukrainian said he was grateful for the European Union's (EU) unanimous condemnation of the illegal referendums and unwavering support for Ukraine. "We discussed practical EU measures in response, including strengthening sanctions," Zelensky said. In addition, the Ukrainian said that on the occasion: "We exchanged views on Ukraine's progress in implementing the necessary recommendations for the continuation of the movement towards EU membership".
The four referendums in Ukrainian territories occupied by Russia ended this Tuesday, 27, without surprises. Thus, by Friday, Moscow is expected to officially announce the incorporation of the Donetsk, Luhansk, Kherson and Zaporizhzia regions – about 15% of Ukraine's territory.