Sync your phone with a computer running Windows to make phone calls from the PC is one of the functions of the Intel Unison, new application presented on Tuesday (27). It is compatible with Android smartphones as well as iOS.
Relying on a "simple pairing process", according to the tech giant, the Unison app allows you to access four features of the phones on the PC. In addition to the aforementioned possibility of making and receiving calls, including access to the address book, it displays the notifications that arrive on the cell phone.
In some cases, it is possible to answer them on the desktop, using the machine's keyboard to speed up the process. The same goes for messages sent to the phone number, which can be viewed and replied to on the computer, on a larger and more comfortable screen.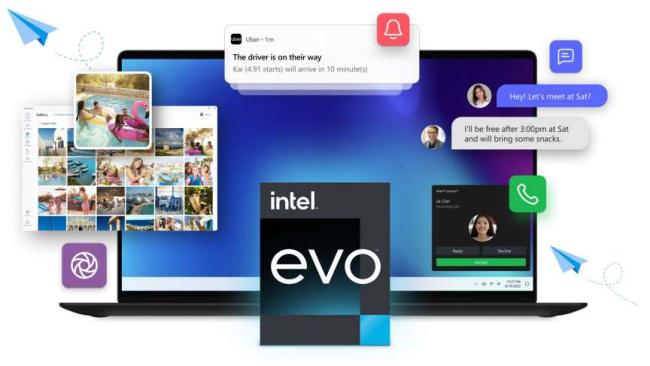 Making the connection between PCs and cell phones easier is what Intel's new app offers.Source: Intel/Disclosure
Another function found in Intel Unison app it's easy to transfer files between PC and cell phone, instead of having to resort to cables and other means. According to the company, the images recorded by the phone's cameras can be edited immediately on the notebook, if both devices are connected at the time.
Available on select notebooks
Initially, the Intel Unison app will be available on select laptops with the Evo platform, from brands such as Lenovo, HP and Acer, equipped with the brand's 12th generation processors. The offer of the feature is expected to be expanded in 2023, reaching more devices.
Also according to big tech, some tools offered, especially in relation to messages and notifications, may work in a limited way on the iPhone connected to PC.
It should be noted that some manufacturers offer this greater integration between smartphones and computers, such as Apple itself, integrating iPhones and Macs. Samsung is another one with similar functionality, making it easy to connect mobile devices to desktops.