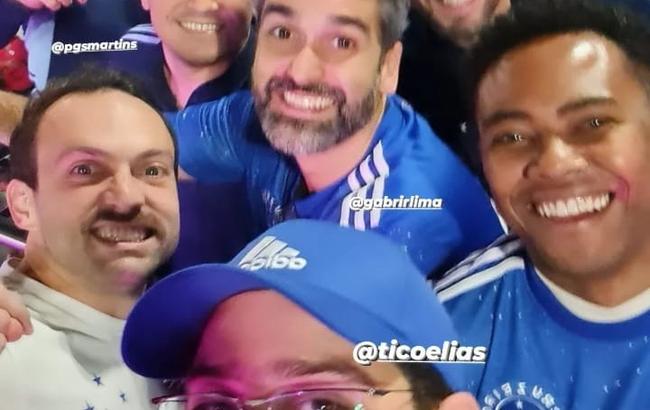 Since the beginning of the year, former player Elias has worked for Ronaldo's team as part of the Sociedade Anima do Futebol (SAF). At the access party, in downtown Belo Horizonte, on Thursday night (29/9), he was seen wearing the Cruzeiro shirt for the first time.
In public appearances (games and interviews), Elias, who has played for rivals Atltico, prefers to wear neutral social clothes.
Former teammate of Ronaldo, he has stints at Corinthians, Flamengo and Bahia, in addition to Galo. In Europe, Elias defended Atlético de Madrid, Spain, and Sporting, Portugal.
According to the website the goal, who specializes in statistics, the midfielder took the field 681 times and scored 104 goals. Elias' last match as a professional was for Bahia, in September 2020, when Tricolor was defeated 3-2 by Defensa y Justicia, for the Copa Sudamericana.
In an interview with supersportsOn May 20, Cruzeiro's football director, Pedro Martins, explained the role of former player Elias in managing the Sociedade Anima do Futebol (SAF).
"Elias is closer to the holding company (which takes care of Cruzeiro and Real Valladolid, from Spain). He makes this visit to both clubs, he is a guy who is looking much more into the scout area and specializing in it. post-career, which is not simple", explained Pedro.
"He has a lot of experience in football. Whenever he comes, we chat a lot, talk a lot about what he is seeing. He brings a lot of ideas. Today he is not a Cruzeiro employee, but, within this role he has in the holding company, he ends up doing this integration between the two countries", added the leader.
---