During her appearance on "The Drew Barrymore Show" last Wednesday (28), tennis star Serena Williams shared the cute advice she heard from Olympia, her 5-year-old daughter, after she lost a tennis match recently.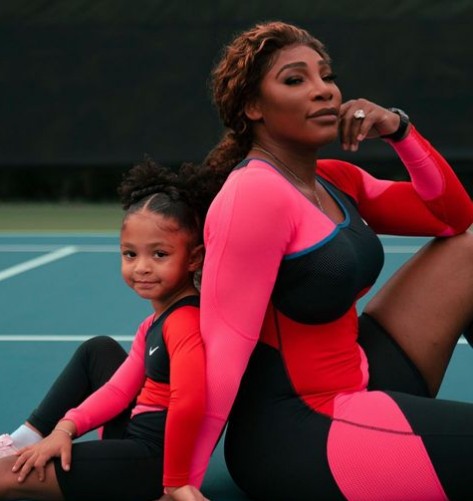 "After I lost in Cincinnati, she came to me and said, 'It's okay, Mom. You have to do what you feel'. And I literally wanted to cry. It was as if she wanted to say, 'Do what your heart tells you.' It was the cutest thing ever and I was proud of it."
When asked if it's true that she feels "uncomfortable" when Olympia goes to watch her games, Serena replied: "Well, I'm just afraid of being distracted, because I keep thinking, 'Is she eating right? are you doing now?'. When my daughter came to a match one time, I was really worried and wondering, 'Oh my God, is she wearing sunscreen?'. It was crazy."
Since she can't properly focus on the game when her daughter is around, the mother admitted that she prefers the little girl not to attend matches. "I get really stressed and thinking, 'I have to pay attention to the game! It makes no sense'. So yes, it's true that I she didn't go to any of my matches until this summer," she declared.
Little Olympia started taking tennis lessons at the age of three. At the time, Serena admitted that she wouldn't have the patience to train her daughter, so she chose to hire a trainer. "I really don't like playing tennis with people who can't play. It drives me crazy. I thought, 'I can't teach my daughter. I don't have the patience for this.' So I signed her up to take lessons with a private tutor. ", she said, in an interview with Ellen DeGeneres in April of this year.
Learn how to subscribe to Crescer to have access to our exclusive content