posted on 10/01/2022 06:00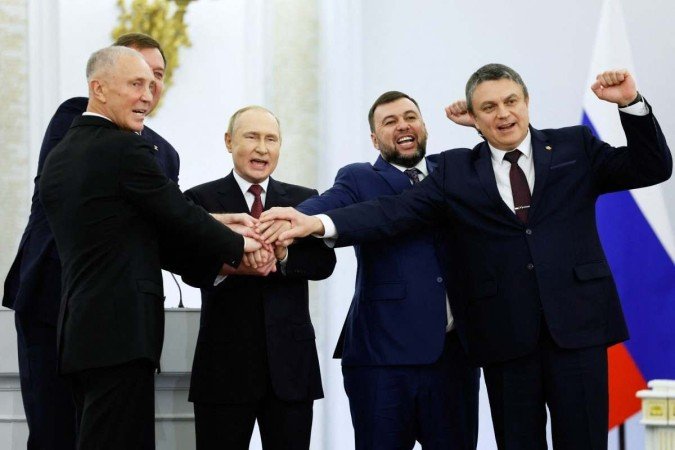 (credit: Dmitry Astakhov/Sputnik/AFP)
The international community unanimously condemned the annexation by Russia of the regions of Zaporizhzhia and Kherson (south) and Donetsk and Luhansk (southwest). US President Joe Biden denounced a "fraudulent attempt" to "annex sovereign Ukrainian territory" and announced new sanctions against Moscow. "Russia is violating international law, trampling on the UN Charter and showing contempt for peaceful nations everywhere. Make no mistake: these actions have no legitimacy. The US will never recognize that," he declared.
Biden warned that Russian counterpart Vladimir Putin "cannot take neighboring territory and get away with it" and sent a message to the Kremlin. "The US is fully prepared with our NATO (North Atlantic Treaty Organization) allies to defend every inch of NATO territory, every single inch. So Mr Putin, don't misunderstand what I'm saying: every inch."
For his part, White House national security adviser Jake Sullivan said US military forces in Europe are on standby "for any contingency." He acknowledged the danger of Putin using nuclear weapons, although he saw no signs of an imminent attack with such a device. "There is a risk, given all the talk and the brandishing of Putin's nuclear weapons. We have been clear about what the consequences would be," he said.
Yesterday afternoon, a meeting of the Security Council of the United Nations (UN) ended in frustration. The meeting was scheduled to debate a resolution condemning the referendums organized by Russia – which culminated in the annexations. Moscow vetoed the text, while Putin's ally China, India, Brazil and Gabon abstained.
NATO Secretary General Jens Stoltenberg called the annexation "illegal and illegitimate". "This land grab is illegal and illegitimate. NATO allies do not and will not recognize any of these territories as part of Russia," Stoltenberg said at the alliance's headquarters in Brussels. The G7 — the world's richest countries (Canada, France, Germany, Italy, Japan, the US, the UK and the European Union (EU) — have promised to sanction any country that supports Russia. referendums' held at gunpoint," the group said in a statement.
Ursula von der Leyen, president of the European Commission (the executive body of the EU), assured that "the illegal annexation" proclaimed by Putin "will change nothing". "All territories illegally occupied by the Russian invaders are Ukrainian land and will always be part of that sovereign nation," she said. The EU has announced that it will strengthen "restrictive measures against Russia's illegal actions". "They will further increase the pressure on Russia to end its war of aggression."
Shouting "Russia! Russia!" Putin announced the annexation of the four Ukrainian regions in a speech delivered from one of the Kremlin halls. "I say this to the Kiev regime and its masters in the West: the inhabitants of Luhansk and Donetsk, Kherson and Zaporizhzhia have become our citizens forever," Putin said, alongside leaders Leonid Pasechnik, Denis Pushilin, Vladimir Saldo and Yevgeny Balitsky. of the respective regions nominated by Moscow, with whom he posed hand in hand for a photo. In a 37-minute speech in Red Square, he cited the "day of truth and justice". "Russia not only opens the doors of its home to these people, it opens its heart. Welcome home!" he said.
no negotiation
Hours after the speech, Ukraine's President Volodymyr Zelensky formally requested his country's accession to NATO and called the measure "a decisive step for the entire security of free nations". "We see who threatens us. Who is ready to kill and maim. Who, in order to expand their zone of control, does not stop at any savagery." He warned: "Ukraine will not negotiate with Russia as long as Putin is the president of the Russian Federation. We will negotiate with the new president."
An expert at the School of Political Analysis (naUKMA) in Kiev, Anton Suslov found it curious that the central theme of Putin's speech was the West, not Ukraine. "He repeated and emphasized the narrative that the West is Russia's main rival. I see this as a dangerous trend. Putin escalates tension and threatens Western nations. He signals that Russia does not want any reasonable negotiations," he explained to the Courier. "Everything Putin said about the temporarily occupied territories makes no sense, as no civilized country will recognize these decisions."
President of the International Academy for the Protection of Human Rights, Yuri Gordienko was in Kramatorsk, in the Donetsk region, to rescue children with disabilities. He told the report that the popular consultation to decide on the annexation of the regions was a "pseudo-referendum". "Not even 10% of citizens registered to vote, and many went to polling stations at gunpoint. My friends who live here say that no one went to the referendum, Russia deceived them all."
For Gordinenko, Putin is desperate. "He lost the war in Ukraine, more than 55,000 soldiers died, but he doesn't have the courage to admit it. Now he is engaged in psychological warfare, with the threat of nuclear weapons. Putin needs a direct route to Crimea (peninsula annexed in 2014). This path passes through Zaporizhzhia and Kherson", he added.
Two questions for…
Mark Cancian, Senior Advisor for the International Security Program at the Center for Strategic and International Studies (CSIS, Washington)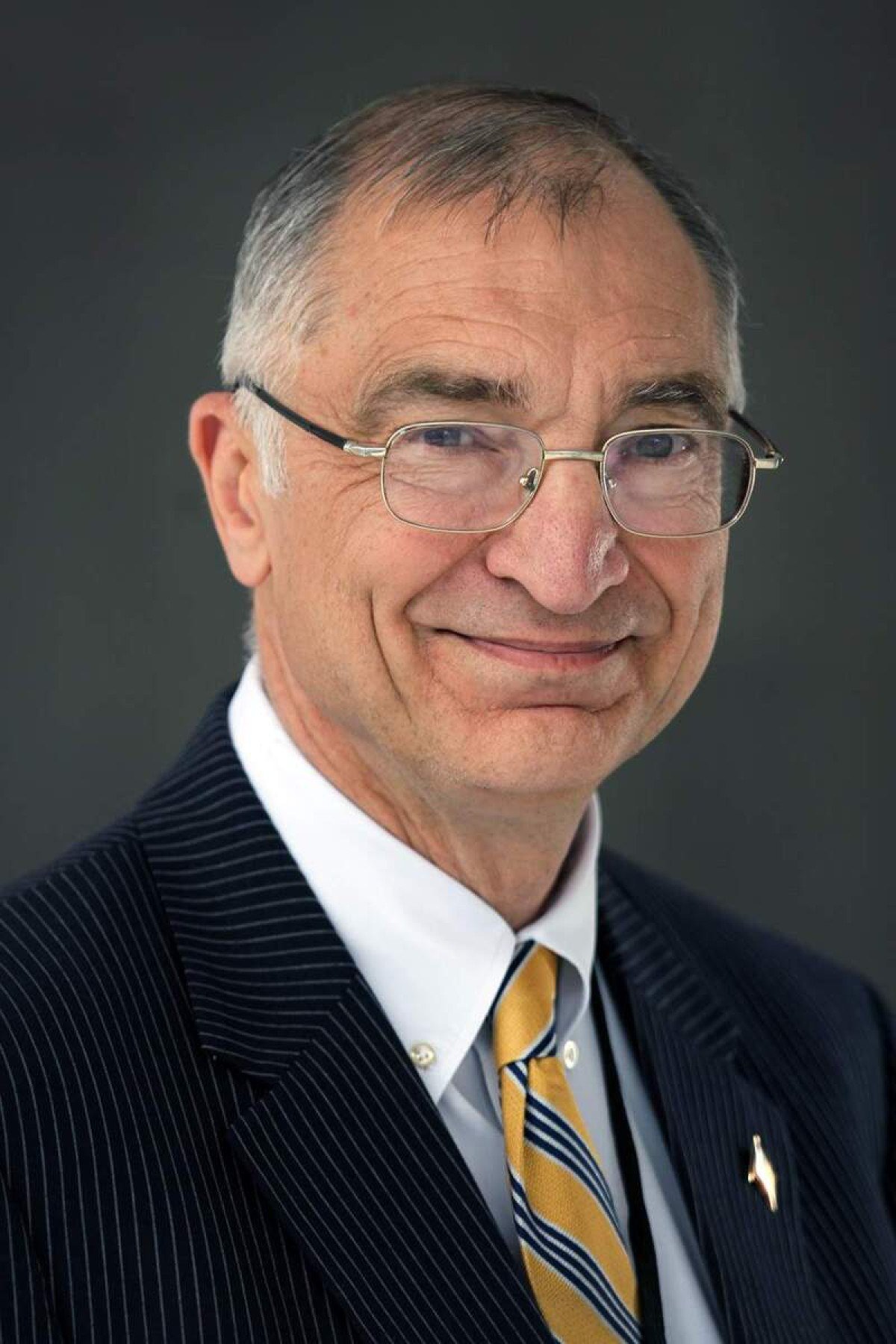 Does Putin's annexation of Ukraine's four territories raise the risk of using nuclear weapons?
So far, Putin has not included the annexed territories in his statements about the use of nuclear weapons. He had the opportunity to do so in his speech on September 21, but he didn't. Putin seemed to refer to Crimea as Russian territory. This could be significant if Ukraine were to carry out a land invasion of Crimea. But Ukrainian forces are far from the peninsula.
What would be the consequences of using this type of weapon?
Any use of nuclear weapons would be extremely dangerous. For this reason, I believe that Putin chose partial mobilization rather than another escalation, such as nuclear weapons. He would have two options in the event of an atomic offensive. The first would be to launch a weapon at high altitude, in the Earth's atmosphere, or in an unbuttoned place, as a form of political threat: 'Accept my terms or the worst will happen'. The second option would be to use these weapons to gain an advantage at the front. The problem is that Putin would have to use many of them. Troops are scattered and in defensive positions. An alternative would be an attack on key points such as air bases. But it would also require the use of dozens of atomic weapons.