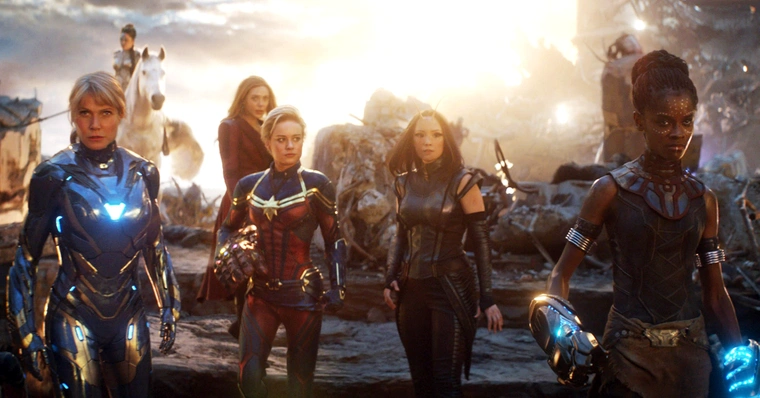 She also talked a little more about The Marvels.
When it hit theaters in 2019, Avengers: Endgame became one of the biggest events in the history of the Marvel Cinematic Universegathering all the heroes of the franchise to fight against Thanos one last time. However, one of the scenes that was talked about was the moment when several heroines join in the middle of the battle – but the director of the marvels not completely satisfied with the scene…
In a new interview with EW, Nia da Costa (in The Legend of Candyman) commented a little on the scene that brings together several women for combat. According to her, the moment was great and very interesting, but it didn't last very long. Therefore, she is happy to be able to direct a film starring three great heroines:
"I, like many women around the world, watched Avengers: Endgame and had six seconds of all the women in Marvel combined. I got chills, but I was also pretty irritated. I was like, 'Two hours of this, please.' So it was really cool that they decided to make a movie with three of my favorite heroines, and that's pretty exciting!"
In the interview, Nia da Costa still talks a little about the affection she feels for the films of marvel studiosand as I always wanted to be part of it: "I've been a Marvel fan most of my life, I've always loved the movies. So I always knew I wanted to be a part of that universe."
please note that the marvels will follow three characters with completely different powers and universes. we will have the return of captain marvelthe transformation of Monica Rambeau like heroin and the Ms. Marvel having the chance to meet your greatest inspiration. According to Nia, the film will address issues that are very important to Carol Danvers:
"While Carol and Monica will have to find a way to continue their relationship after so long apart, we have Ms. Marvel, who adores Carol the way Monica adored her as a child. So you have these two adults trying to reconcile their relationship while the younger person is also having a relationship that mirrors what Monica and Carol were like together. And I think it's really interesting to see them together and how it's become a sort of sisterhood with different points of view. It's really cool and fun, but also really sweet to watch them work together."
The film, scheduled for July 2023, will bring in its cast Brie Larson, Teyonah Parris and Iman Vellanialong with names like Samuel L. Jackson, Zawe Ashton and Park Seo-joon. The film should follow the main characters after the events of Avengers: Endgame, WandaVision and Ms. Marvel.
Avengers: Endgame is available on Disney+. the marvels is scheduled for July 2023.
Also check below: